Join 19,069 Happy Learners
Try out 10 creative lessons from Cannes Lions
Welcome to the Cannes Lions Sample Course.
We have selected 10 lessons our full Cannes Lions online courses to create a bespoke creativity course just for you.
Through this sample course, you can explore a taste of lessons on Storytelling, Digital Marketing, Creativity for Business, Marketing Strategy, and Behavioural Science.
We've hand picked some of the more simple lessons and questions so you can get a good understanding quickly, the full courses go into more depth and detail and select questions are marked by real tutors.
Each course uses Cannes Lions award-winning work from around the world, with real world career-boosting concepts and case studies taught by top creative leaders, including: Rory Sutherland, Trevor Robinson OBE, Amy Winger, Keith Reinhard, Debbi Vandeven and many more.
These are practical courses created for the creative industry, by the creative industry. The learning platform and courses themselves have been made from the ground up to help you advance your skills and your career in an interactive, enjoyable, modern way.
So come join other learners from Google, Apple, Unilever, Coca-Cola, WPP, Publicis and more.
Enjoy the learning.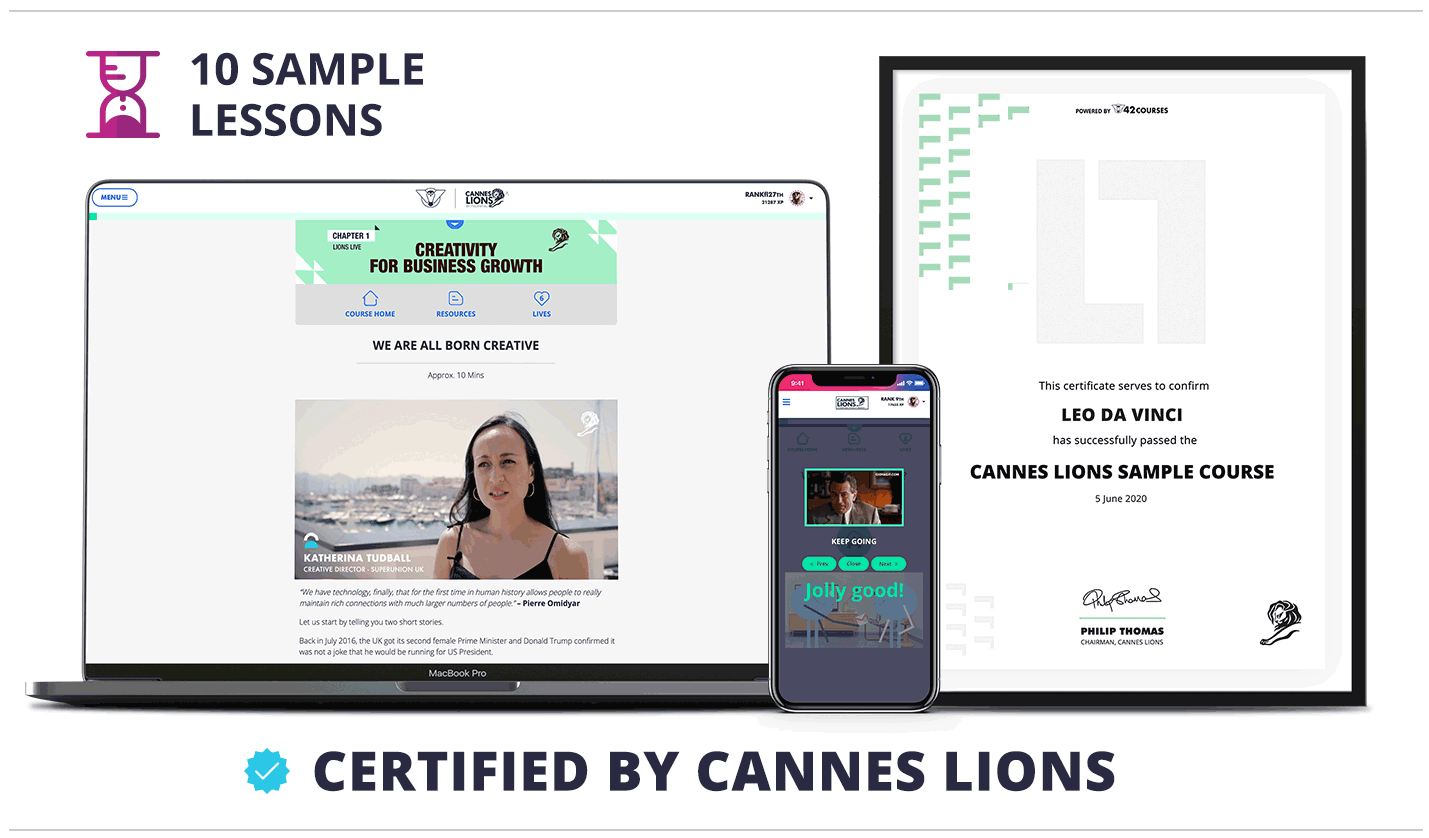 How does it work?
---
Below are the 10 lessons we have picked to share with you, we've chosen the easier questions too, so you should be able to pass this with flying colours. In the full paid courses you'll have harder questions as well as 24/7 support from tutors.
1. Diversity is Key: Businesses run by culturally diverse leadership teams are more likely to develop new products, and deal better in overseas markets. What does 'diversity' actually mean in business?
2. We Are All Born Creative: Creativity requires the playfulness and absence of self-judgement inherent in young children. How do we reconnect with those traits as adults?
3. What is Behavioural Science?: Applying a "psychological solution" can solve a problem at a far cheaper rate than an "engineering solution". Better understanding people helps us in business?
4.Nine Enders: Why persuading people to make big life decisions could be as simple as targeting people whose age ends in nine.
5. The Power of Storytelling: In 2006, the New York Times Magazine journalist Rob Walker set out to quantify the power of storytelling. How do we create valuable stories in marketing?
6. An Introduction to Marketing with Data: Marketing without data is like driving with your eyes closed. But data alone isn't useful - it's how you collect it, how you segment it, and how you put it to work that matters.
7. Human Beings Seek Meaning: To prevent our brains from becoming overwhelmed, humans have become expert pattern-making machines. How do stories help us make sense of things?
8. An Introduction to Social Media Marketing: The most successful brands on social add value to cultural conversations, engage and entertain - as we can see from The Sydney Opera House's #ComeOnIn and Wendys' #NuggsforCarter.
9.What is the role of a strategist?: A strategist's mission is to look at a mess of data, thoughts, research and opinions, and distil it into something simple that everyone can rally around. So, how does that work?
10. Develop your curiosity: Curiosity leads to creative ideas that make more effective marketing campaigns. What can people in the business of creativity do to keep their minds open?
---
For business rates on full courses and subscriptions email us at teams@42courses.com
---
Simple, Transparent Pricing
(Price per person)
Pay by Course
Lifetime access to this course
Lifetime access for a
single course.
All Courses (Monthly)
All Courses
(Monthly)
Access to all courses. Paid monthly.
Access to all courses.
Paid monthly.
All Courses (Yearly)
Save 30%
Access to all courses. Paid yearly.
Access to all courses.
Paid yearly.
All Courses (Monthly)
All Courses
(Monthly)
Access to all courses. Paid monthly.
Access to all courses.
Paid monthly.
All Courses (Yearly)
Save 30%
Access to all courses. Paid yearly.
Access to all courses.
Paid yearly.
Pay by Course
Lifetime access to this course
Lifetime access for a
single course.
We offer packages for teams and corporate
More info
Chapters
Creativity is one of the key things that turns a good company into a great one.
Learn the psychology of why people do what they do and how you can influence behaviour.
A marketers guide to creating a brilliant marketing strategy.
A fundamental guide to the world of digital marketing.
If you want to be able to sell anything to anyone you need to understand Storytelling.
EARN CERTIFICATIONS FROM LEADING BRANDS
COLLECT BADGES FOR BEING SMART
REAL TIME MARKING ON LESSONS
CLIMB THE INTERNATIONAL LEADERBOARD
Lucas F.
Argentina
Learning here is like ending a series that you love, you feel empty when is over.
Magnus H.
Germany
So glad I signed up! The variety of techniques to test your understanding is great and the team behind the scenes even better.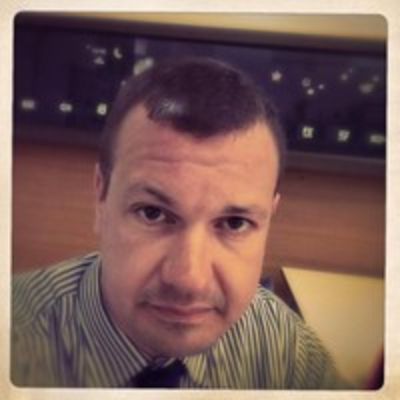 Ian H.
United Kingdom of Great Britain and Northern Ireland
42courses helped me land a plum job as a copywriter! So I love you all for life!
Nicola R.
South Africa
Fantastically interesting, diverse and ultimately engaging, perfect for the curious.
Andra N.
United States of America
Impeccable learning experience. The material is carefully curated and extremely engaging.
Where our students work
Alumni companies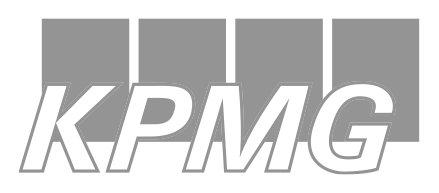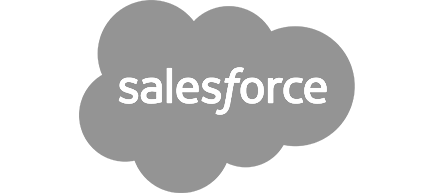 Special features
Get opinions from peers world-wide
Use any device, any time
Enjoyment guaranteed or your money back
24/7 support - ask us anything, any time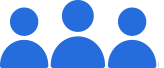 Get access for your team today
Quickly and easily add learners, track team progress and save time upskilling people.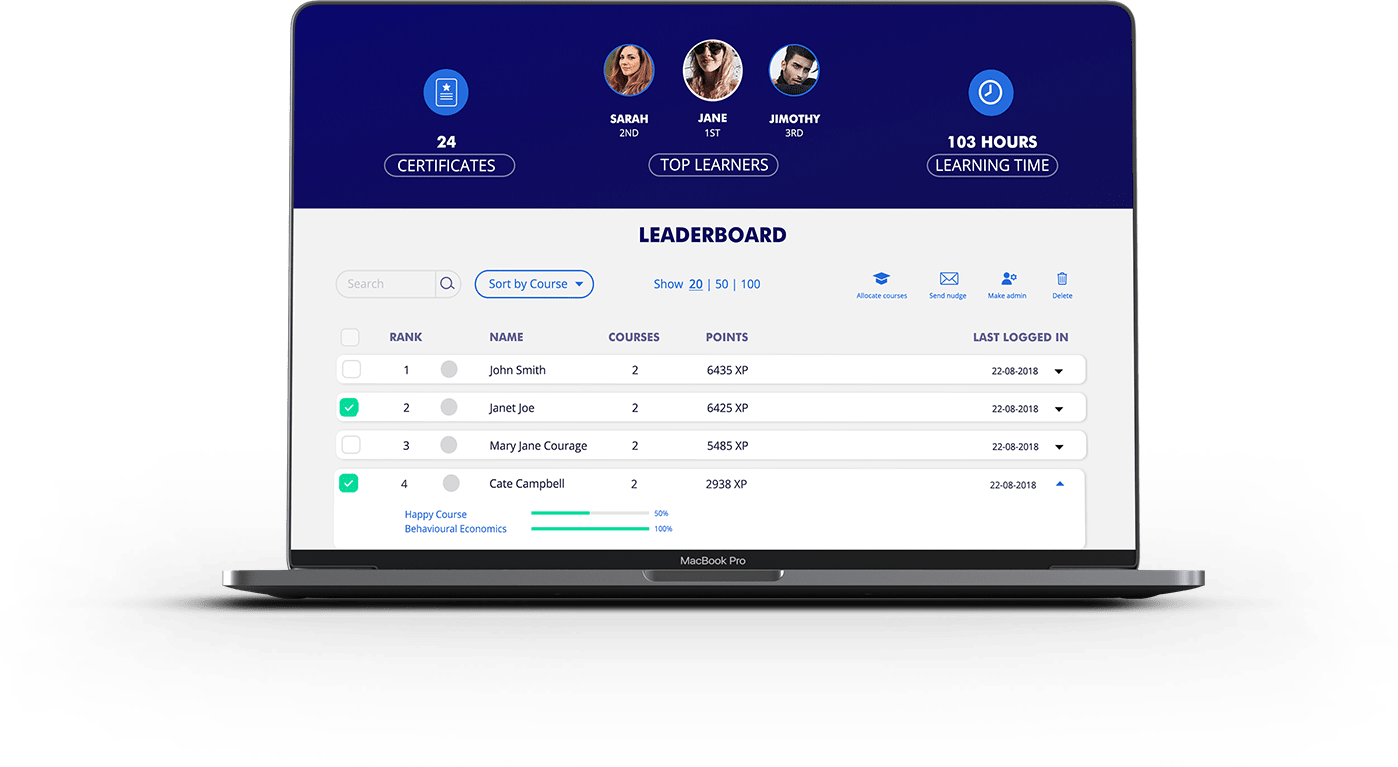 What people are saying
Magnus H.
Germany
Enjoyed the learning, totally different from what I was expecting but in a good way!
Maren B.
United Kingdom of Great Britain and Northern Ireland
I'm not in the marketing world but was intrigued. Glad I did! learned some fun things and about to take the Behavioural Science course now.
Kate H.
South Africa
Have already taken the other courses but if you haven't then this is a good short taster. Highly recommend the full length ones.
Joe B.
Hong Kong
Really interesting, about to take the strategy one now
Nick S.
South Africa
Fun course, enjoyed the way you get badges and points, interesting new way to learn, glad it wasn't boring.
Andy V.
United States of America
Great course
Cynthia W.
Netherlands
Totally different way of learning, really enjoyed it. Just bought the creativity for the business course :)
Vishaal S.
India
A nice insight into what to expect if we were to sign up for the real deal !!!!
Emily M.
United Kingdom of Great Britain and Northern Ireland
Thought provoking with brilliant examples. I now want to know a lot more.
Monica C.
Mexico
I really loveeeee this course! It was like a brief of all the courses and I want to take them all!
Dariya O.
Kazakhstan
Got good understanding about platform. It was like a teaser that got me interested about courses.
Andre G.
Italy
Texto de origem a really serious approach to open mind looking for a better future for next generations...
Tom C.
United Kingdom of Great Britain and Northern Ireland
Really enjoyed the sample and signed up for a year's membership.
Mayura S.
India
A great way to update yourself with all the knowledge from Cannes masterclasses without leaving your couch!
Lucas F.
Argentina
I take it because I wanted to understand the other courses so I can take a decision on which one I would do next.
Ludwig P.
Romania
Great entry to more coursework.
Lauren C.
United Kingdom of Great Britain and Northern Ireland
Interesting way to get insight into other courses
Mei Y.
Hong Kong
spend few hours a week, make it regular
Elijah J.
Nigeria
The course is great and insightful. You just have to take this course for a better understanding of how advertising works.
Jeni H.
South Africa
Great content, video's and case studies to bring best learning on each topic.
Sabina J.
Azerbaijan
the course that we have never experienced alike. Superb !
Judah J.
Nigeria
Worth a thousand bucks! You will be charged and challenged to the core, worth every penny. It was all worth it!!! https://tse1.mm.bing.net/th?id=OGC.83cc7ae5681a481acaa4c5c5a57bceec&pid=Api&rurl=https%3a%2f%2fmedia.giphy.com%2fmedia%2fl46Cgg3QQ0PhtJ1Je%2fgiphy.gif&ehk=jLHYC0UNN%2fameTmCb1hgq8yOSwNIpAaDIYVY1jaQx2s%3d
Rory L.
United Kingdom of Great Britain and Northern Ireland
A great overview of what 42 courses has to offer
Agarajab J.
Azerbaijan
Amazing experience, and for sure the way more different online course that get you not bored with entertaining tasks and real life examples
Samanta G.
Italy
Good yet too short
Gareth O.
United Kingdom of Great Britain and Northern Ireland
A well constructed taster course that gives you a flavour of the 'full' courses' composition - even this sample content provided some useful outtakes.
Teobaldo V.
Dominican Republic
It's really great to help you understand the different courses that they have.
Frank M.
Uganda
The CANNES Lions sample course gives you a good highlight of what you are to expect in all the courses. The highlights will intrigue you to decide which course you want to finish first.
nabil m.
United Arab Emirates
the sample course is an excellent appetizer to awaken your tastebuds into the incredibly fascinating world of advertising and marketing. I have been trying to learn more about marketing and advertising however my background is from Engineering and I find the course breaks down everything into simple easy to grasp and memorable segments. The case studies are specifically insightful.
Diane N.
South Africa
This sample course was fantastic.
Inci A.
Netherlands
Great introduction to the dept of marketing even if you are beginner.
Nyamkhuu G.
Mongolia
ok
Nicholas C.
Singapore
Good preview about what the full courses offer.
Frank C.
Venezuela (Bolivarian Republic of)
Fantastic
Pachalo C.
Malawi
Insightful, well structured.
Matt P.
United Kingdom of Great Britain and Northern Ireland
A great introduction to all the Cannes Lions Master Classes.
najmusaher k.
Pakistan
Very insightful. Great overview of the quality and the breadth of topics
matheus n.
Brazil
nice first impression.
Minnie C.
Mexico
It was amazing, got to the point and very well explained
Tony D.
Slovakia
Good basics from different parts of marketing world. Definitely motivating to buy some of other courses
Sofia S.
Costa Rica
An excellent introductory course on advertising
Andrea V.
Mexico
This is an excellent sample course that gives you an introducción to the most important points of the advertisement business
Heshan K.
Sri Lanka
It was great.
Son N.
Viet Nam
A little helpful and fun course on many different aspect in advertising
Erik G.
Ecuador
A very interesting intro to the library of courses.
Gonzalo G.
Chile
A really nice introductions to the courses.
Ana Š.
Serbia
I love the structure of this course, it's a perfect fit if you have an inquisitive mind. The lessons are short and to the point, but every link in the text is gold!
Angelica M.
Mexico
I'ts a good way to learn or remember the basics of advertising.
Daniel V.
Chile
Quite easy to feel it the course
José J.
Mexico
It's amazing how so little information like this introduction can teach you a lot, now imagine if you buy the whole courses? Bravo!
James T.
Denmark
The course was more insightful than this comment.
Riddhi B.
India
I loved this course! So much to learn. Ample examples, lucid language and simple explainations.
Mahruf I.
Bangladesh
It was nice experience overall
Michael G.
Australia
Great little taster of some of the brilliant courses available through Cannes Lions by some of the best minds that will have you hungry for more!
Petra B.
Slovakia
Good basics.
Maria S.
Pakistan
Gives excellent insights and case studies about creativity, marketing, storytelling, social media, and more. I would highly recommend it.
Rishabh A.
India
This was an amazing read specially the nine enders
Rohit R.
India
Very engaging and easy to understand
Therese A.
Sweden
I loved it! Right length, good viodeos, perfect setup!
ANDRES S.
Ecuador
Great insight on the full scope of courses
Umeano G.
Nigeria
A brilliant and engaging course for any creative to take
Silvana T.
Peru
Even if you're starting your advertising career or you're a senior professional, this course will help you a lot with great lessons of the key fields you need to get more involved with to go further in this creativity path. The best of it? You will really enjoy it and have fun learning!
Yoky P.
Singapore
Fantastic sample course. Now i know what's the next course i can take. I am really interested in the strategy course by WARC
Aditi S.
India
A good briefer
Deborah V.
Ireland
Very good intro course
Aaron B.
United States of America
Cannes Lions and 42 Courses have created my favorite platform to learn.
Dani B.
Mexico
This course is entertained, fast and easy to understand way to learn, need to take the specialized courses to have a more accurate opinion, but hey! this one is free take it its worth the time
Valeria T.
Peru
This course is really helpful, is a big picture of creativity and marketing.
Tirthankar S.
India
I think it's a great course for creative professionals and those who have just started their creative voyage. This course helps to remove all the obscurity from brain and offers a new perspective to see the world.
Alfonso S.
Mexico
This is a great way to learn (or relearn) the basics and pillar stones of what we as advertisers do every day.
Xiaohua L.
Singapore
Very helpful to let you decide whether to sign up for the full courses!
Hubert C.
Philippines
It felt too basic, then again its free
Insiya H.
United States of America
This course was a fun preview of Cannes Lions' full courses.
Adam T.
United States of America
As a sample and preview for what I can expect ahead it did a good job.
Ben M.
United Kingdom of Great Britain and Northern Ireland
Found this course to be on too many subjects and not as interesting as the paid courses
Emily W.
Myanmar
This sample course is like tasting each special dish. You really get to know what's the deal and make your decision whether you should take it or leave it.
Callum L.
United Kingdom of Great Britain and Northern Ireland
Great introduction. Hugely engaging and simple to learn
Jigi D.
India
Best use of time
Daniel M.
Colombia
Very interesting course, I really want to do the complete version of each one...
Sudhir P.
India
It's a fantastic beginners course of creative professionals and marketeers on five different areas. It also gives you a great stepping stone into future specializations.
MAYANK S.
India
Amazing exercises with storytelling. Short and crisp content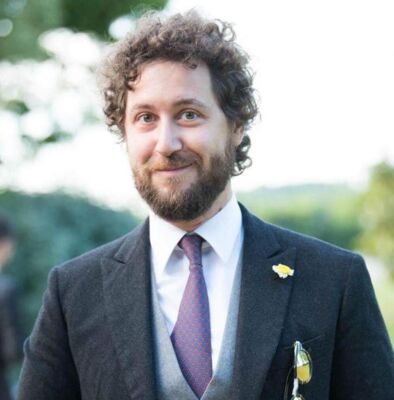 Giovanni C.
Italy
Nice overview of other courses contents. Nice also the idea of showing how the courses work
vino d.
Saudi Arabia
Very unique case studies
David G.
Peru
this sample course was grate
Jannet P.
United States of America
This sample course is a great teaser. Would love to take the whole course one day.
Kristina K.
South Africa
It's a really great interactive learning experience. Providing the right mix of expertise sessions in a fun and engaging way.
Sandra S.
Netherlands
Great sneak preview into several courses!
Natasha M.
North Macedonia
This simple course gives you easy access in the marketer's world. Very nice simplified content, very informative and useful!
Jaskiran K.
Australia
Overall a great course! It was concise, engaging, and a nice introduction to a variety of topics.
Reno D.
Canada
I like the user experience, I was hoping the course itself would be more robust. Perhaps sample courses are just that, a sample.
Alejandra F.
Peru
It provides you a good overview of how the specific courses are about. Also it's very intuitive and dynamic.
Adenuga A.
Nigeria
Beautiful
Katerina N.
Czech Republic
very interisting
Hinal S.
India
A very well curated sample courses. Includes videos, articles and questions too to ensure we have understood the topic. The ranking system is a good add on. Keeps you motivated.
Hameedah N.
Nigeria
It has a bit from here and there so it gives you a needed push to decide what bit you'd like to focus on afterwards.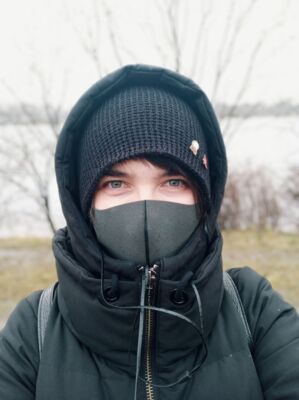 Olga K.
Russian Federation
A great introduction to most popular creative subjects. I like the SM and storytelling pieces the most
Shashank B.
India
It was a pretty good course. Would definitely recommend this to others
Nerissa X.
Singapore
Gives a good intro into the concepts, why they're important, and also a taste of how the course is structured. Some parts require more thinking and research, which I recommend in order to get the most out of it.
Ana O.
Portugal
It helps you decide which one is the best fit for you.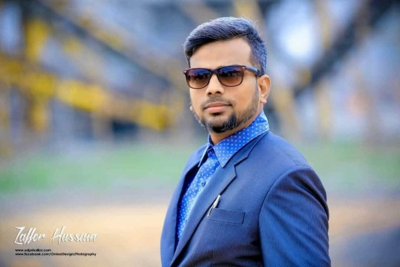 Zaffer M.
India
It is kind of a sampling course, basically an aggreation of multiple courses, offered in a sampling approach.
Renzo B.
United States of America
Great teaser for all the content avail! enjoyed and learned from it.
Daria B.
Ukraine
Best intros and thoughts short
Siluvai A.
India
It's an interesting way to know about the each course. This will be really useful the beginners/new comers about the course.
Yash B.
India
It is a great introductory package to a greater insightful course covering every aspect of advertising and creativity.
Asja B.
Ukraine
This course is well-designed, easy to learn and simply enjoyable. Love it
Raoul G.
United Arab Emirates
This is a course that is both thoroughly fun and educational at the same time, giving you a taste of multiple topics in one course. A great way to promote the full courses, I will definitely be signing up for a few!
Sathish S.
India
very interesting and thought provoking
ATIL O.
Turkey
It's a satisfying preview of tones of projects, information waiting for you.
VENKY P.
India
Practical knowledge. Very deep learning.
Carolynn S.
United States of America
A great overview course of Marketing, Advertising, Sales, Films, a large swath of the creative process. I enjoyed it.
Shubhangi B.
India
nice
Tiarna D.
Ireland
This course really broadened my understanding and will be beneficial towards my job and with clients.
Vyankatesh W.
India
The course is more of a teaser of other paid courses on the platform.
Oluwatosin A.
Nigeria
Well, I would have loved more insight into each chapter but, it is a sample course afterall.
Atyukti P.
India
Sample course is really easy if you are someone seasoned. Take the course and go through the interface, who knows you might just be interested in signing up for paid course because the interface is brilliant.
Sudhir P.
India
It's a brilliant guide for the young cubs, and a fantastic refresher for the older lions.
Elie C.
Spain
straight tot the point
Cesar O.
Honduras
Its very good for refreshing some stuff, and let you wanting learn more abut it.
Paul A.
Ecuador
its very recomended
Vijay S.
India
It was brilliant, well laid out introductory sessions across multiple topics. Loved the case studies.
Elizabeth C.
Australia
Lot of fun
Gülben G.
Turkey
It is a great starter of Cannes journey and great tool for lifelong learning.
Amanda C.
Brazil
Of course, it is a short mix of courses, a demonstration, but it is amazing at it! Content is very well selected.
Craig M.
United Kingdom of Great Britain and Northern Ireland
Interesting, thought-provoking and at times inspiring.
Fernando G.
Brazil
Short but intresting and useful for marketeers
Damla B.
Turkey
You really enjoy the learning.
Paul P.
France
Some insightful anecdotes and great learnings from leading experts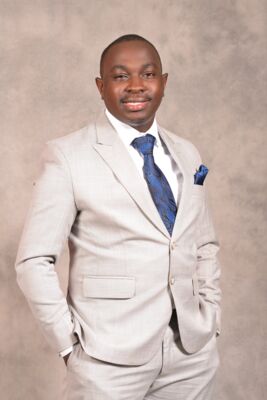 Brian A.
Kenya
Awesome information
Patricia O.
Mexico
Each of the chapters and lessons guides you on the path of creativity one after another shows you more alternatives to remain the best creative you can be
Jyoti M.
United States of America
The material was very engaging and was chock full of resources
Caterina U.
Italy
Really inspiring course
KC C.
Hong Kong
Great teaser for what 42 Courses are all about
Abhishek S.
India
It is a good introduction to subjects we never considered or were unaware. Especially for creatives who believe that its just there so-called talent that makes the difference. Most of the creatives need education and this is an introduction to the scope and area they should explore. This is a very good initiative. Very helpful. I have subscribed to all. Do market it well.
JANSON C.
Singapore
I wish it was a bit more indepth.. i understand you have to pay for those but a little bit more might just convince me it's worth it.
Julio B.
Chile
It's a interesting way of get to remember some cases
Nina P.
United States of America
A good introduction!
Michael G.
Italy
First experience with this type of courses and I must say that I am very satisfied. The development of the whole course was very interesting, maybe I will also buy more courses.
Cynthia V.
France
This is a clever way to see and test the great value of the entire courses.
Giorgi A.
Georgia
Recommended!
Louise W.
Ireland
Great introduction to the various courses available with useful takeaways from video and text teaching and real marketing examples
Aurelio G.
Brazil
Great study cases the offer new possiblities and creativity thinking.
Alan O.
Mexico
It's a great way to engage with the content. You learn easy, fast and just want to know more and more.
Pablo C.
Chile
Nice. Concrete. Short. Interesting. Fun.
ABHINIT A.
Singapore
Great Course. Amazing insights & case studies. Very inspiring!!
Giorgio N.
Netherlands
nice intro to their online courses
Agalia T.
Singapore
Loved the previews and loved the wealth of information here :)
Sandra H.
United States of America
Short and sweet. It helped me learned while also discovering which classes I'd like to know more about. I love the examples, they were very inspiring.
Saritha I.
India
Crisp and Clear course to give a glimpse of the entire course this 42courses.com has to offer.
Jorge A.
Ecuador
Really compelling and with powerful leasons. Although it would never be as the main courses, it left lots of learnings.
Kaamayni V.
India
Wise utilization of my time! Top-notch case studies, insights, examples. I may even take another course to continue expanding my knowledge and learn new perspectives!
Yelyzaveta K.
Ukraine
I really enjoyed having this course. It is a great experience. I highly recommend!!
Lara C.
Bahrain
Gives important information collected from the other full courses.
Andrenne C.
Malaysia
Simple and interesting to give basic overview of the other paid courses.
peter m.
Nigeria
I loved the bit-sized structure of the course content, not too overwhelming. Short videos & case studies plus quizzes
David G.
United Kingdom of Great Britain and Northern Ireland
It was too short. you want it never-ending.
Alejandro L.
Argentina
It's a great introduction to all the courses able in the platform
Ayodeji A.
Nigeria
If you cannot handle tasting the tip of the icing, just go ahead with the full courses because I cannot wait to commence full courses. Well curated and insighful
Dharmendra D.
India
Amusing
sumedha k.
India
The course material is to the point and amazing....simply loved it!!
Denis P.
Russian Federation
Great intro course to get acquainted with all possibilities of the platform.
Olena P.
Ukraine
A lot of interesting cases to explore
Alefia A.
Sri Lanka
It was short, clear and covered a variety of topics. I especially enjoyed the data analysis section of the sample course. I recommend anyone interested in design fields to attempt the course.
Alexi C.
Philippines
It's a good course to give you an idea of what specific lesson you should invest in.
Jiro H.
Japan
Fundamental lessons to be a strategic and creative idea person.
Tenny B.
Georgia
Its cool
Ritu N.
India
This is really engaging and fun at the same time to learn about the subjects. Very well designed
Dmitriy L.
Belarus
Inspiring, useful, interesting. This sample course is a confirmation that full courses need to be taken. That's what I'm going to do for sure.
Avisruti S.
India
Great
Manuel A.
Peru
It's a really brief course, let you know the basics so you can start knowing some terms and basics about, the good thing is all linked with good sources and top creative work
Mohammed A.
United Arab Emirates
Excellent and Knowledgeable
Marta S.
Spain
Great way to introduce the rest of the courses!
Tamta A.
Georgia
superb 10
Stephen B.
United Kingdom of Great Britain and Northern Ireland
This is a very pleasant way to learn a few facts; to experience what on-line education could be like if providers were more thoughtful; and to feel rewarded and satisfied.
Ashha M.
Sri Lanka
The course was interesting and organised. It was easy to navigate around it. I learned new things from here and it has made me interested in some topics.
Bazlaa K.
Peru
The sample course was very interesting. It gave me a good insight on how the courses will be like. The sample course has also sparked a great interest to possibly purchase a full course.
Robin S.
Canada
I thought there was a lot of great material in this course. It was well put together and the links to more information were equally interesting. I enjoyed how the test questions involved being able to see other answers when it came to the open ended ones.
Katia C.
Switzerland
Excellent insights
Francisco P.
Chile
Really really interesting
Gianna K.
Greece
Insightful courses, would definitely recommend!
Mateus B.
Brazil
It was very straight to the point! Nice!
Stoja S.
Austria
Interesting and amusing
Grit W.
Switzerland
A good overview of different topics.
Richa S.
India
It's a good sampler
Abhinay B.
India
Nice overview
Irene B.
South Africa
A very engaging sample course that shows what 42courses Cannes Lions courses entail. Will definitely be signing up for these full courses. A really fun, interactive and fresh way to learn! Highly recommend 42courses!
Cannes Lions Sample Course