Join 19,069 Happy Learners
A step-by-step guide to thinking more creatively.
In this complex and rapidly evolving world we live in, creativity has become a hot topic.
After all, it sets us apart and makes us easier to hire, and harder to replace, in any field.
The good news is everyone can benefit from being more creative.
The problem is we're never taught how to do it. We're simply expected to figure it out ourselves.
This course will give you all the tools you need to strengthen your creative muscles.
Are you ready to find out how to generate exceptional ideas and get ahead in today's world?
How does it work?
Who is this for?
Anyone wanting to boost their creativity
Marketers and creatives who want a refresher on some of the best techniques for generating ideas.
CEO's or Founders looking to use creativity to help them grow their business
What level of learning is this?
Every course on 42courses is designed to be taught at an MBA level. ( i.e. you will walk away understanding the subject and it's key methods, models and best practice.)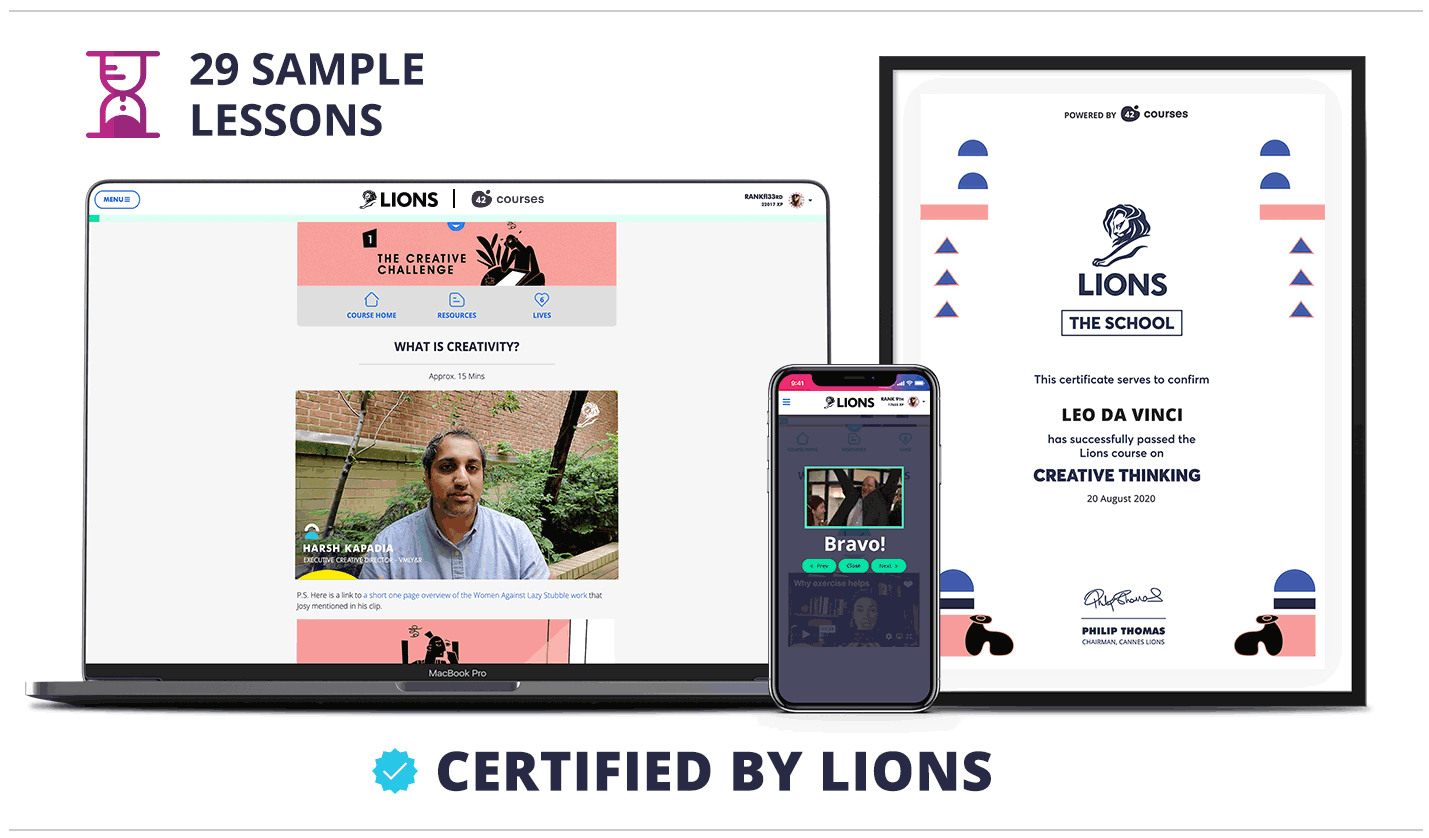 Simple, Transparent Pricing
(Price per person)
Pay by Course
Lifetime access to this course
Lifetime access for a
single course.
All Courses (Monthly)
All Courses
(Monthly)
Access to all courses. Paid monthly.
Access to all courses.
Paid monthly.
All Courses (Yearly)
Save 30%
Access to all courses. Paid yearly.
Access to all courses.
Paid yearly.
All Courses (Monthly)
All Courses
(Monthly)
Access to all courses. Paid monthly.
Access to all courses.
Paid monthly.
All Courses (Yearly)
Save 30%
Access to all courses. Paid yearly.
Access to all courses.
Paid yearly.
Pay by Course
Lifetime access to this course
Lifetime access for a
single course.
We offer packages for teams and corporate
More info
Chapters
Understand what creativity is, why it's important and how to deal with creative blocks.
How to best prepare yourself mentally to boost your creativity.
We are shaped more by our environment than we often realise. Learn how to shape yours to your advantage.
Creativity is not magic. There is a process and it starts by getting yourself ready to be creative.
You've done the preparation. Now it's time to get creative.
There are a number of helpful techniques to aid your creative thinking. Here we take a look at some of the best.
EARN CERTIFICATIONS FROM LEADING BRANDS
COLLECT BADGES FOR BEING SMART
REAL TIME MARKING ON LESSONS
CLIMB THE INTERNATIONAL LEADERBOARD
Lucas F.
Argentina
Learning here is like ending a series that you love, you feel empty when is over.
Magnus H.
Germany
So glad I signed up! The variety of techniques to test your understanding is great and the team behind the scenes even better.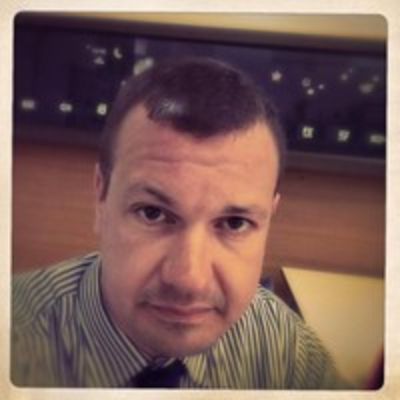 Ian H.
United Kingdom of Great Britain and Northern Ireland
42courses helped me land a plum job as a copywriter! So I love you all for life!
Nicola R.
South Africa
Fantastically interesting, diverse and ultimately engaging, perfect for the curious.
Andra N.
United States of America
Impeccable learning experience. The material is carefully curated and extremely engaging.
Meet your
Thought leaders
Shannie Mears
Co-Founder - The Elephant Room
Shannie is the Co-Founder & Head of Talent at The Elephant Room. She is also the creator of Girls Let's Talk network, sits on the UK's Race Disparity Advisory Board, and is passionate about driving the diversity agenda in the UK.
Josy Paul
Chairman & Chief Creative Officer, BBDO India
Josy started BBDO India from the backseat of his car in 2008. In 2016, he was named Creative Agency Head of the Year by the Indian Advertising Association. Campaign Magazine awarded him 'Creative Person of the Year' for India and South Asia in 2013, 2015 and 2016. He is ranked among the most influential people in Indian advertising by The Economic Times.
Jon Wilkins
Executive Chairman - Karmarama
Jon was one of the founders of Naked, the groundbreaking international communications agency and helped grow it into an international group with offices in New York, Melbourne, Sao Paolo, Paris, Singapore, Dubai and Tokyo. Jon joined Karmarama in 2014 as Executive Chairman. He also is a regular speaker at the IPA, The World Federation of Advertisers and Cannes Lions.
Cindy Gallop
Founder & CEO, MakeLoveNotPorn
Cindy is an advertising consultant, founder and former chair of the US branch of BBH. She is also the founder of the IfWeRanTheWorld and MakeLoveNotPorn companies. According to the TED blog, Gallop's TEDTalk 'Make Love Not Porn' was one of the 'most talked-about presentations' at the 2009 TED conference.
Rory Sutherland
Vice-Chairman, Ogilvy UK
World leading proponent of Behavioural Economics, Rory Sutherland, kick-started the field when he lead his presidency agenda at the Institute of Practitioners in Advertising in London. Affectionately known as the Wiki Man and self proclaimed fat bloke at Ogilvy, Rory is an award winning 'behavioural impressario' and a natural at communicating new ideas.
Amanda Russel
Professor of Marketing University of Texas
Amanda is a strategist, speaker and a Professor of Marketing at the University of Texas. She is also the author of The Influencer Code a highly actionable guide to unlocking the power of influencer marketing. A world-class distance runner, Amanda's accomplishments earned her a spot in the 2008 Beijing Olympic trials.
Where our students work
Alumni companies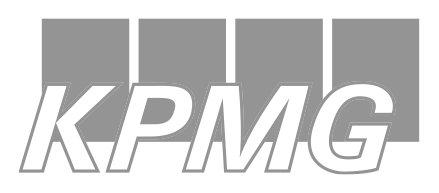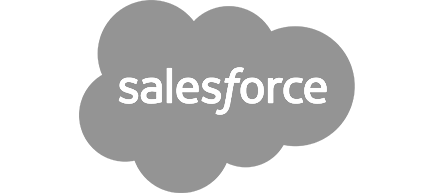 Special features
Get opinions from peers world-wide
Use any device, any time
Enjoyment guaranteed or your money back
24/7 support - ask us anything, any time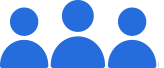 Get access for your team today
Quickly and easily add learners, track team progress and save time upskilling people.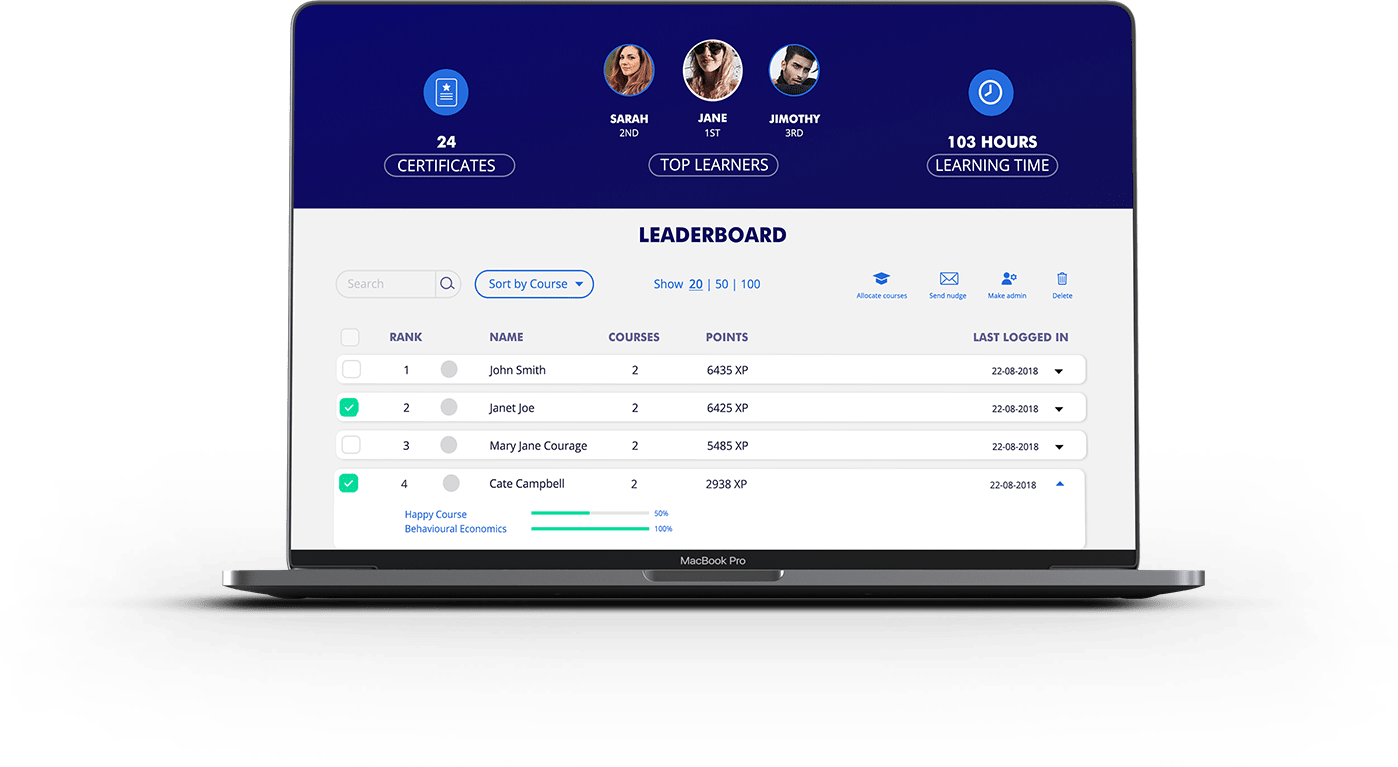 What people are saying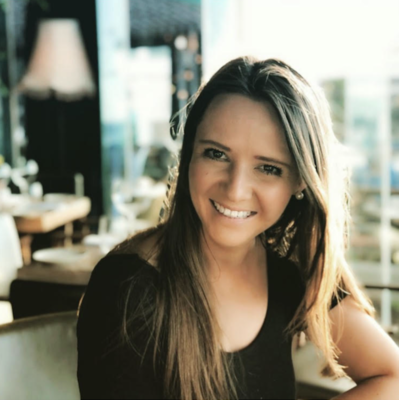 Irene B.
South Africa
Would highly recommend taking this - no matter which profession you are in. The course featured world-class thought leaders, and abundant extra resources - all of which together really taught me how using creativity can improve many areas of my work and personal life. Thank you 42Courses and Cannes Lions for certifying me in the most desirable skill - creativity!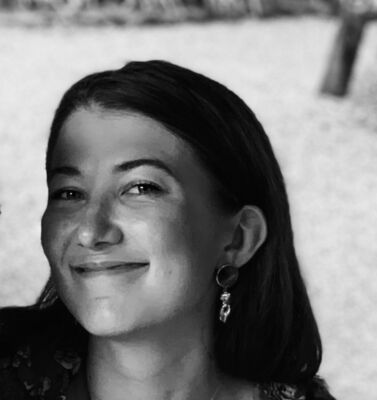 Ursula B.
United Kingdom of Great Britain and Northern Ireland
Massively engaging course. Filled with thought-provoking material that really brought out a more creative side I hadn't been aware wasn't functioning as well as it could have been! Supplemented by poignant words from experts, How to be More Creative offers tons of ways to be what it says on the tin.
Katie K.
South Africa
Wonderful course, everyone should learn to be more creative, it helped me solve some problems before I even finished the course!
Mike S.
United States of America
This is a good class to refresh your skills.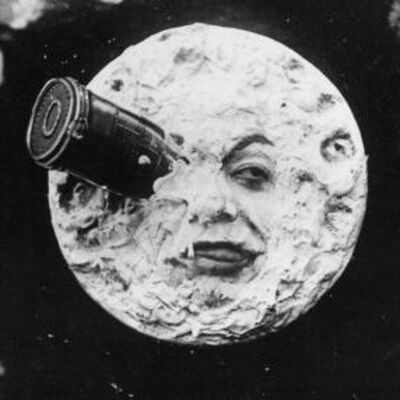 Artem K.
Ukraine
A lot of useful techniques and thoughts.
Thnayyan D.
Kuwait
A great course to increase and expand your way of thinking, building new ideas, get your comfort zone, organising, and finally hitting your creative block.
Mohammad W.
Bangladesh
Fantastic
João N.
Portugal
Very good course. Very simple to learn. Funny and complete.
Ana O.
Portugal
It's a great thought-provoking course. It's light and fun and full of little reference points that will help you in your creative journey.
Ayodeji A.
Nigeria
Well structured topics with interesting way on how to be more creative. The techniques are practical so can be implemented immediately on projects.
Lucas F.
Argentina
Is like ending a series that you love, you feel empty when is over.
Jesse O.
Australia
Great course that teaches multiple techniques of idea generation.
Leigh F.
United States of America
For seasoned veterans, this is a great refresher course with some new great insights on how to get unstuck and stay sharp. For new creatives - soak in every word! Take it seriously...and keep index cards nearby at all times with these tips on it so you're ready to put them to use when time to ideate.
Frank M.
Uganda
The course is very insightful and would recommend it to all the creatives.
Mark D.
United Kingdom of Great Britain and Northern Ireland
Concise and to the point bite size pieces of content, with video from lots of highly credible speakers.
NIÑO G.
Philippines
Anything with Josy Paul on the cover, I'm sold. This course provides a lot of insights from top creatives. Can't wait to use them in real life.
Krishna D.
India
superb techniques, valuable insights that helps in fresh perspective, how to look at a problem in a different way, reverse ideas etc. were awesome. 🎉🙌🏻
Max W.
United States of America
What a course!! So many good exercises and theory. 100% recommended!!
Joj N.
Kenya
Excellent! Very simple and practical to follow
Natasha M.
North Macedonia
I can't single out one thing, the whole trip through this course was a marvellous.
robin a.
Oman
Actionable and easy to internalize ideas. Wonderful to consume valuable insights in a bit sized sections. Would recommend it for every professional and entrepreneur who values good ideas.
Tola O.
Nigeria
You'll learn a lot from this course just like i did. Loved it.
Christos L.
Greece
It will really change the perspective you see things. 5 out of 5 for me!
Claudia S.
Italy
Interesting cours to encourage own creative mind!
Jayanthi G.
United States of America
It was tons of fun.
Valerio C.
Italy
Great!!
Heba B.
Egypt
Great learning. Interactive and on demand so you can work it on your own pace .
Kristina K.
South Africa
Inspirational and energizing, a must course for any creative-agency novice or a seasoned professional. Generous presentation of hands-on exercises and case-studies to brush up your creative skills.
Jesus C.
Mexico
Nice!
Zolzaya E.
Mongolia
It's recommended for creative pros who understands the struggle and joy of the creative process.
Emily W.
Myanmar
It pushes you to a new limit. Suit yourself and dive into that spaceship!
Matt P.
United Kingdom of Great Britain and Northern Ireland
I enjoyed this course. Admittedly I had a high expectation because of the course title and all the other great courses I have done with 42courses, but its definitely helped me think differently when tackling creative challenges
Gonzalo G.
Chile
A very good course to enhance creativity
Nina J.
United Kingdom of Great Britain and Northern Ireland
This is the most fun and uplifting course I have ever taken. Don't hesitate, just jump straight in!
Emily F.
United States of America
Loved it, very much needed. I liked the format of short video + short chapter, and very much appreciated how interactive it was. Would have liked to see more B2B examples but I suppose that's for another course another day!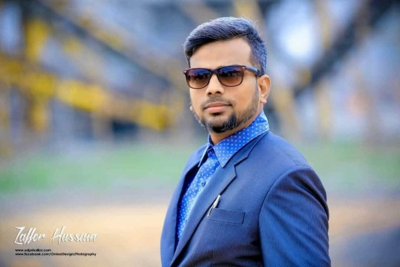 Zaffer M.
India
pretty awesome course
Aliza R.
United Kingdom of Great Britain and Northern Ireland
It's good and makes you reframe problems differently. Not an easy course, but highly worthwhile.
antal b.
Netherlands
great course, great tips and instruments to become more creative
Sherif A.
Nigeria
This course will introduce you to a world of creativity and it will also help you get better at being very creative 💥👌. I enjoyed every bit of it😋
Louise W.
Ireland
Great speakers from the creative world and excellent reading suggestions plus practical suggestions for idea creation.
Avellar M.
Brazil
This course will shake your brain into a new groove. It'll finally put to rest that trite belief that "only creative people can be creative".
Julie B.
Canada
if you have ever gotten stuck on a solution or idea, this course helps you tear down the walls that are consciously and subconsciously holding you back. Great for artists, writers, designers and advertisers
Silvi S.
Estonia
More tools and ideas to help those who are maybe a little stuck creatively. I must say it ended on a very strong note, though. Great jokes at the end in the comment section ;)
Isabel K.
New Zealand
Interesting and practical advice to get your creativity flowing by providing an immense toolbox to get over blocks, through the messy middle and to approach project from all sorts of angles.
Sergio C.
Bolivia (Plurinational State of)
This course is inspiring and refreshing. Hearing first-hand experiences and advice from top Creatives gave me the confidence to tackle my own creative process without fear and doubt. I learned that many concerns and obstacles I had with creativity are common amongst creatives and more importantly they can be overcome with practice and the right frame of mind.
Omokolapo O.
Nigeria
This course contains practical tips that you can apply immediately and see results immediately.
Stephen B.
United Kingdom of Great Britain and Northern Ireland
This is a short, yet comprehensive, examination of how to be more creative. In the context of this course, creativity is a synthesis of what you already know applied in useful and novel ways. Some say that this is the only definition, and for many it will be.
Aaron B.
United States of America
This course gives great examples of how to flex your creative muscle!