Join 19,069 Happy Learners
Learn how to solve problems from a Scotland Yard Police detective
"We need more cops like Stevyn Colgan! A model of smart storytelling, cunning insight, and pure inspiration." - Stephen J Dubner, co-author Freakonomics and Superfreakonomics
Problem solving is a skill that is in high demand, master it today and earn your certification from a Scotland Yard Police detective.
Despite the fact that we face many problems in both personal and professional life, we are never taught at school or even university how to solve problems effectively.
In this short course you will master the problem solving process used by a highly experienced Metropolitan Police detective who spent 30 years solving real problems on the streets of London.
You will also learn the key practical techniques to vastly improve your ability to solve problems as well as tips for how you can put yourself in the right mindset. At the same time, you will be introduced to some of the common pitfalls made in decision making and how best to avoid them.
By the end of this course, you will be equipped with the skills and knowledge you'll need to solve problems just like Sherlock.
The secrets to effective problem solving lie just a click away.
"Intelligent and humane" –Prof Richard Dawkins
"Stevyn took lateral and creative thinking and applied it to bigger social problems. I think there's a huge opportunity for that kind of thing" - Rory Sutherland, Ogilvy Vice Chairman
Key Skills Learned
A tried and tested process for solving any problem
How to recognise and avoid your own biases
Ways to improve your problem solving abilities
How to effectively measure the impact of your chosen solution
How does it work?
Who is this for?
Anyone looking for models and methods for effective problem solving
CEO's, Founders, or owners of companies who need to solve a range of complex problems quickly and often with limited knowledge
People looking for new ways to solve problems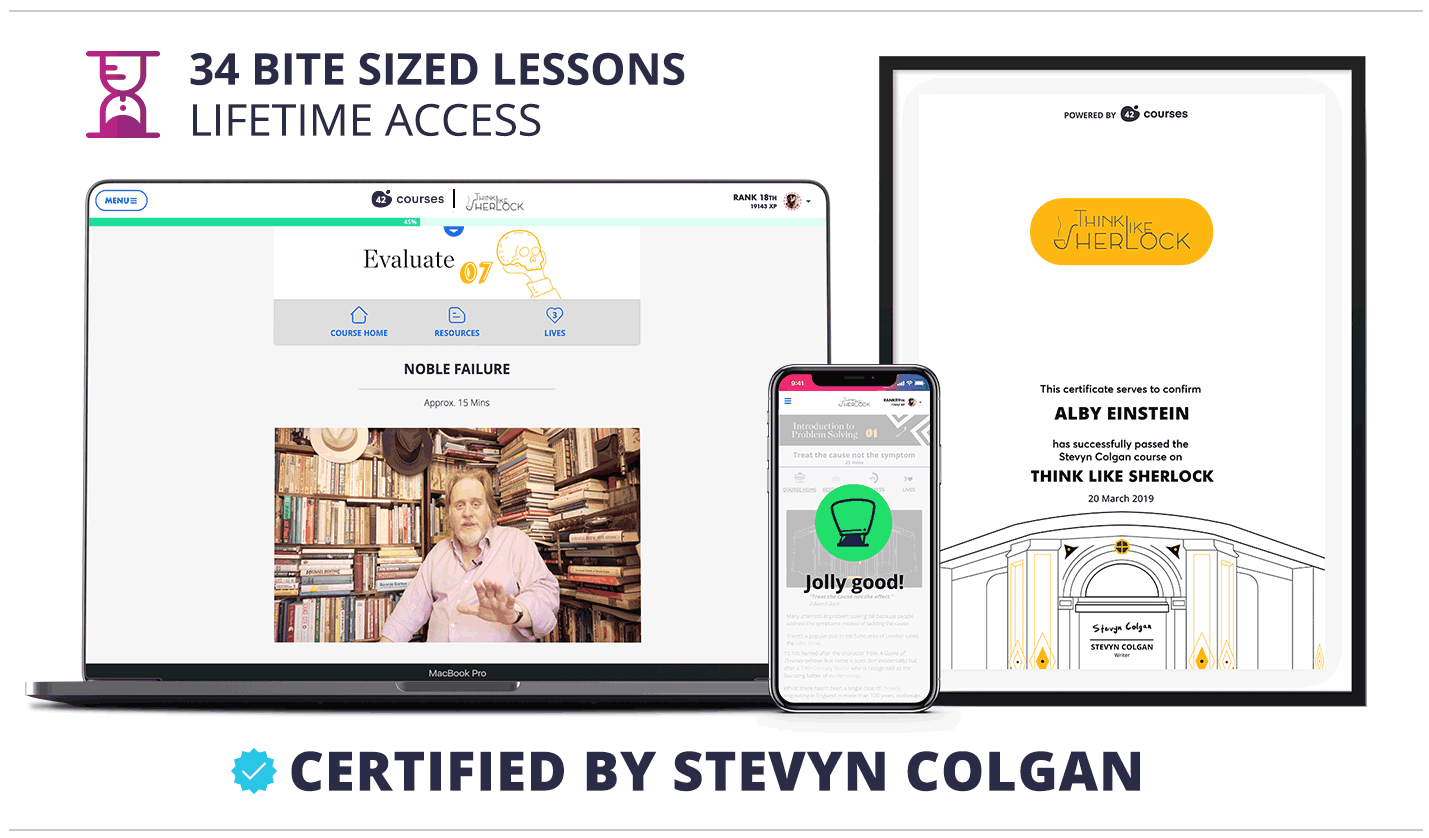 Simple, Transparent Pricing
(Price per person)
Pay by Course
Lifetime access to this course
Lifetime access for a
single course.
All Courses (Monthly)
All Courses
(Monthly)
Access to all courses. Paid monthly.
Access to all courses.
Paid monthly.
All Courses (Yearly)
Save 30%
Access to all courses. Paid yearly.
Access to all courses.
Paid yearly.
All Courses (Monthly)
All Courses
(Monthly)
Access to all courses. Paid monthly.
Access to all courses.
Paid monthly.
All Courses (Yearly)
Save 30%
Access to all courses. Paid yearly.
Access to all courses.
Paid yearly.
Pay by Course
Lifetime access to this course
Lifetime access for a
single course.
We offer packages for teams and corporate
More info
Chapters
What exactly is a problem and how do you go about solving one?
What are the mental qualities required to be a good problem solver? How can you better develop them?
The problem solving process starts with correctly defining the problem. Here we look at how best to avoid the pitfalls.
How best to go about researching potential solutions to your problem.
How to make sense of your research and narrowing in on the best solution.
How to implement the chosen solution to your problem.
Determining success and what to do if things don't go as planned.
EARN CERTIFICATIONS FROM LEADING BRANDS
COLLECT BADGES FOR BEING SMART
REAL TIME MARKING ON LESSONS
CLIMB THE INTERNATIONAL LEADERBOARD
Lucas F.
Argentina
Learning here is like ending a series that you love, you feel empty when is over.
Magnus H.
Germany
So glad I signed up! The variety of techniques to test your understanding is great and the team behind the scenes even better.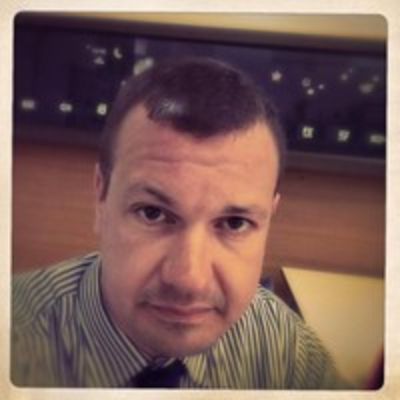 Ian H.
United Kingdom of Great Britain and Northern Ireland
42courses helped me land a plum job as a copywriter! So I love you all for life!
Nicola R.
South Africa
Fantastically interesting, diverse and ultimately engaging, perfect for the curious.
Andra N.
United States of America
Impeccable learning experience. The material is carefully curated and extremely engaging.
Meet your
Thought leaders
Stevyn Colgan
Stevyn spent 30 years in the Metropolitan Police Service.
Twelve of those were spent as part of Scotland Yard's award-winning Problem Solving Unit, a specialist team with an extraordinary brief: to solve problems of crime and disorder that were unresponsive to traditional policing methods.
Since retiring he has been one of the writers of the BBC TV series QI and its sister show on BBC Radio 4, The Museum of Curiosity. He has also found time to write seven books and is a regular speaker at events such as the Edinburgh Festival, the Hay Festival, QEDCon and Latitude.
Stevyn has appeared on many podcasts and radio shows including Freakonomics, No Such Thing As A Fish, Little Atoms, to name just a few.
Where our students work
Alumni companies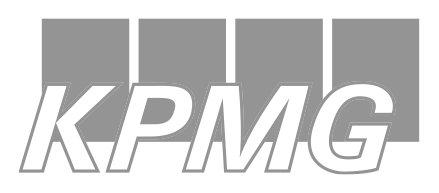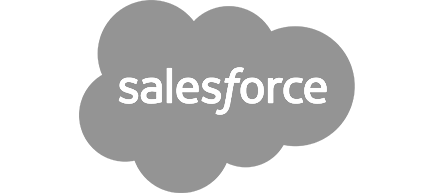 Special features
Get opinions from peers world-wide
Use any device, any time
Enjoyment guaranteed or your money back
24/7 support - ask us anything, any time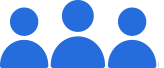 Get access for your team today
Quickly and easily add learners, track team progress and save time upskilling people.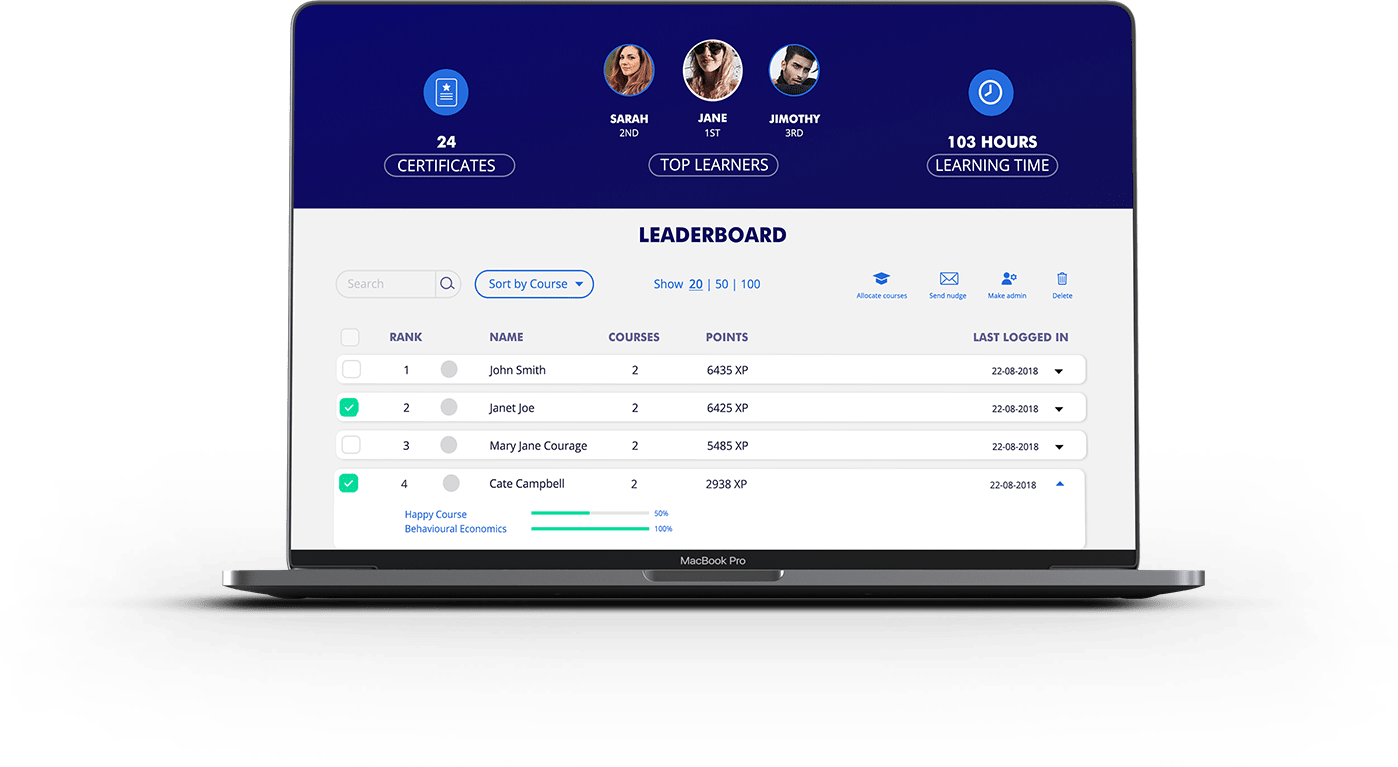 What people are saying
Lee P.
New Zealand
This course was really good. Part new (to me) approaches and part refresher. Well structured and with great examples and resources. In fact, I found the course better than the name of the course suggested. If I may be so bold, I understand that the course leader is ex-police, but I don't believe the 'Think like Sherlock' in the title helps sell it. It is a far better course than that. Jeez, does that make me sound like a pompous, humourless old git? Oh well........
Danté P.
United Kingdom of Great Britain and Northern Ireland
Wow, so many interesting stories and useful tactics in this course, I can see why he worked on QI (also love how many books he has behind him in the video!!!!). If you want a fun and easy way to learn how to better solve problems then give it a go.
Aiden C.
Ireland
I hadn't heard of Stevyn before this but glad I gave this a go, I wanted a way to better solve problems at work and Stevyn's insights and methods definitely helped me find some innovative new ways to solve them. It's incredible how broad you can use these tools in life, they pretty much work for any issues you may be facing and they are super easy to use, it's almost like I have a new way of looking at the world...not quite Sherlock Holmes in the BBC TV series level, but close enough.
Lientjie M.
South Africa
I always thought it was strange that problem solving was never taught at school. I mean we all face problems everyday. Stevyn was a brilliant teacher and the course was both fun and very informative. The story about the noisy nightclubbers and lollipops was genius! So good!
Andy V.
United States of America
Loved the story about finding an undercover car thief gang! A great step by step guide to solving problems, shorter and more practical than a book too and thanks for the speedy support when I got stuck.
Maren B.
United Kingdom of Great Britain and Northern Ireland
Simple to understand, witty and managed to finish it in a day! Two weeks on and has already helped me solve a few problems at work. Thank you Stevyn and well done 42courses!
Magda B.
United Kingdom of Great Britain and Northern Ireland
Really enjoyed this course. I liked it because I learnt a process for solving problems as well as a whole bunch of useful techniques to make me a better problem solver. It was interesting learning from a former police detective too and some of the real world examples were brilliant.
Mark H.
Netherlands
Took this course while traveling so was happy it worked well on my phone! It was super entertaining and really helpful, if you want to solve problems this is a great course to take, have already recommended it to friends
Manish P.
India
The course was interesting and gave an over view of how to address problems and find solutions. We often address symptoms and not the cause. This course will help you understand how to first understand the problem before jumping into the solution.
DeDe B.
United States of America
This was a useful series to go through as a team. It's less dense in content than the other 42 courses I've done but the practical application is clear.
Jon G.
United States of America
Really enjoyed the course, the techniques are quite helpful
Lucas F.
Argentina
It is interesting that everything I have learned here I can apply to my job. Even when I don't work in something relational with the investigation.
Louise W.
Ireland
Another great course, quality mentor and brilliant support.
Kerim C.
Thailand
I really enjoyed the training.
robin a.
Oman
Extremely insightful and practical to apply
Arnaz F.
Pakistan
Fantastic stuff - excellent example and reading material. Really helped me understand a lot of areas I could enhance myself in.
Boris J.
Germany
Interesting links and examples. Felt a little repetitive here and there. A little too many theoretical models with too many acronyms and too few insights on how (the best) detectives connect dots, use psychology, see signs etc.. A better name for the course would probably be: Solve problems like a policeman.
Sandeep N.
India
An awesome course that fires up your grey cells and empowers you with all the tools such that you start thinking like a true problem solver.
Ife T.
Nigeria
You learn to see problems in a different light
NIÑO G.
Philippines
Learned new things, but some are already present in other courses. Worth the try. Wished principles of Sherlock was part of the over-all narrative.
matheus n.
Brazil
one of the best courses i have done in my life. Colgan is a genius and a force for good in the world.
Soe S.
Peru
The fundamental point of problem-solving is defining the problem. This course helps me with the process to define and propose different solutions.
Craig H.
United Kingdom of Great Britain and Northern Ireland
This course provides you with some useful tools for practical problem solving
Gabriel B.
Colombia
It is one of the best course I have taken so far, from my point of view, very broad and well explained. thanks for the course
Natasha M.
North Macedonia
Thank you for the wonderful journey I went through in this master class where I learned, but also confirmed many things in my thought process in problem solving.
Samuel S.
Nigeria
This is my most enjoyed course so far on 42 courses. Learning about problem-solving could be challenging and boring but this course structure, approach, and delivery made learning and practice easy and smooth. Totally awesome.
Matt P.
United Kingdom of Great Britain and Northern Ireland
Absolutely loved this course and really liked the main presenter (retired Police Officer). The course perfectly complements the Ogilvy Behavioural Economics course and the Behavioural Science course. Highly recommend (despite losing loads of lives!). Good fun and very interesting examples.
Monika H.
Germany
Großartig. Fokussiert und ohne Chichi,
Blake B.
United States of America
Fun course with a few real gems!
Paul H.
Austria
A great way to find flaws and biases in your own problem solving process.
Nina J.
United Kingdom of Great Britain and Northern Ireland
I started this course thinking I'd probably already know some of the content. Well, it turned out I knew precious little. Each lesson was a masterclass in logic that seemed simple, yet had only been arrived at after countless days, weeks and years of trial and error. As a result I've come away with some marvellous problem-solving strategies I can put into practice immediately (and indeed shall, just as soon as I've finished writing this!) Thank you, as ever, for another brilliant course.
Aliza R.
United Kingdom of Great Britain and Northern Ireland
This module provides a framework for you to seriously evaluate problems and be less susceptible to human bias. Well worth reviewing.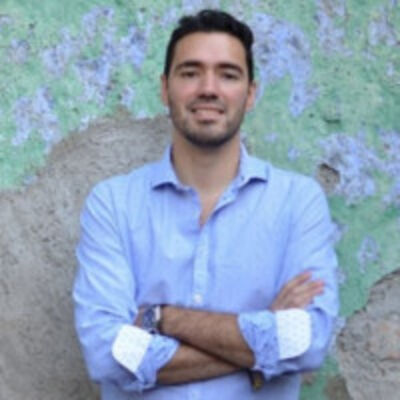 Gerardo A.
Mexico
Excelent for solve any problem
Hilary T.
Singapore
It was an interesting course that was very easy to understand! However, because the talk-to-camera format in the videos were the same, it starts to get a little dry after awhile. Nevertheless, Stevyn is fun to listen to :)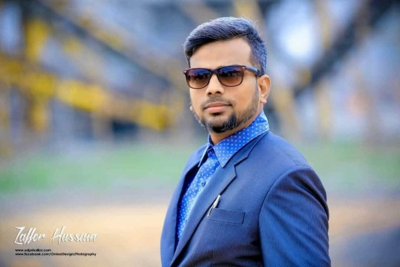 Zaffer M.
India
Want to have a contrarian view, check this out
Srikanth R.
India
Great insights such as the power of observation, problem script etc. Definitely recommend this course.
Rohan B.
India
Very practical and easily understood course. It is tough to create something as simple and powerful as this!
Helen N.
United Kingdom of Great Britain and Northern Ireland
II found some really interesting bits of this course, especially around observation. I have tried doing a running commentary around town and have noticed things I had never noticed before. I have completely scrapped one project and started it again, using mind mapping. I have also restructed my days. I have a lot of free time at present, but I am using it a bit better.
antal b.
Netherlands
A great new perspective to look at problems. sometimes effective solutions for difficult ( human) problems, are right in front of you that cost very little!
Mohak G.
India
interesting course to analyze situations and make better choices and analyze the situation
Roberta W.
Singapore
Great systematic guide to solve issues in the best way forward
pete c.
United Kingdom of Great Britain and Northern Ireland
great course - helped me pause before sending out a critical email last week. rather than arguing over the merits of various solutions, i forced myself to ask questions and got to a better outcome!
Lara C.
Bahrain
Very interesting course.
Deepti T.
India
Comprehensive and easy to grasp
Janet C.
Australia
some great tips on how to think about problems
Avellar M.
Brazil
The name of the course alone caught my eye, and it totally delivered on its promise. Recommend it to anyone who wants to think like the greatest detective who ever "lived".
Mateo A.
Colombia
Think Like Sherlock is the ultimate course for providing Insight in the Problem Solving matter. There is always a different perspective for either interpret or tackle them.