Join 19,068 Happy Learners
How people think, act and behave in the online world
This course will equip you with the skills and confidence to go out into the world and grow your brand, your company brand, or even your personal brand. No previous experience is required.
A new perspective on the world of social awaits you, based on lessons we have learned over 7 decades of working with the world's best brands.
Rather than telling you how to use specific social media tools (which change all the time), we look at the fundamentals that underpin effective communication in today's digital world. This way, you will be a master of Social Media regardless of weather you use Snapchat, facebook or any other tool.
From strategy and how to build an audience, to storytelling and creating content that people will want to share, this course has got you covered. You'll even learn what to do when things go wrong. Join us and let's get started right away.
Key Skills Learned
Effectively and creatively use social media to grow your brand
Outthink your opponents in the digital world
Understand social media for customer service and PR
Get people to pay attention to you online
How does it work?
Who is this for?
Anyone wanting to get understand the fundamentals of Social Media (This course does not focus on the tools)
Marketers and creatives who want a better understanding of the world of Social Media
CEO's or Founders, or owners of companies looking to grow their business using Social Media
Simple, Transparent Pricing
(Price per person)
Pay by Course
Lifetime access to this course
Lifetime access for a
single course.
All Courses (Monthly)
All Courses
(Monthly)
Access to all courses. Paid monthly.
Access to all courses.
Paid monthly.
All Courses (Yearly)
Save 30%
Access to all courses. Paid yearly.
Access to all courses.
Paid yearly.
All Courses (Monthly)
All Courses
(Monthly)
Access to all courses. Paid monthly.
Access to all courses.
Paid monthly.
All Courses (Yearly)
Save 30%
Access to all courses. Paid yearly.
Access to all courses.
Paid yearly.
Pay by Course
Lifetime access to this course
Lifetime access for a
single course.
We offer packages for teams and corporate
More info
Chapters
Learn about how the internet has changed the world and the way people and brands think, act and communicate.
Understand strategy, learn about the importance of higher values and how to better segment, map and measure your effectiveness.
Understand the importance of tribes, how to build one, how to get them to trust you, and even what to do when things go wrong.
Learn how emotion, curiosity and storytelling can help you create content that will really make people care about you.
Understand what makes people share things online. You'll learn about memes, the power of surprise and other tricks to increase your content's shareability.
Find out where the world of social might be heading in the future. Take inspiration from the East, and learn about the challenges and opportunities brands will face.
EARN CERTIFICATIONS FROM LEADING BRANDS
COLLECT BADGES FOR BEING SMART
REAL TIME MARKING ON LESSONS
CLIMB THE INTERNATIONAL LEADERBOARD
Lucas F.
Argentina
Learning here is like ending a series that you love, you feel empty when is over.
Magnus H.
Germany
So glad I signed up! The variety of techniques to test your understanding is great and the team behind the scenes even better.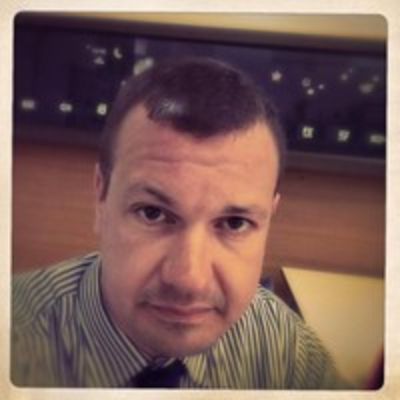 Ian H.
United Kingdom of Great Britain and Northern Ireland
42courses helped me land a plum job as a copywriter! So I love you all for life!
Nicola R.
South Africa
Fantastically interesting, diverse and ultimately engaging, perfect for the curious.
Andra N.
United States of America
Impeccable learning experience. The material is carefully curated and extremely engaging.
Meet your
Thought leaders
Thomas Crampton
Thomas Crampton has worked in the social media landscape since its very beginning. He started Ogilvy's original Social Media specialist team; social@Ogilvy, and has helped direct and train teams all around the world about the world of social. Thomas has spent half his career in Asia and half in Europe and the USA, giving him a unique perspective. He was previously a globetrotting correspondent for The New York Times and regularly speaks at events like Davos, Cannes Lions and many more.
Website: thomascrampton.com
Ogilvy
Ogilvy is one of the world's largest, best and well regarded communications agencies in the world. Founded by David Ogilvy in 1948, today we have 132 offices in 83 countries around the world. We are one doorway to a creative network, re-founded to make brands matter in a complex, noisy, hyper-connected world.
Website: ogilvy.com
Twitter @Ogilvy
Where our students work
Alumni companies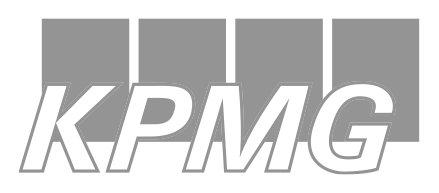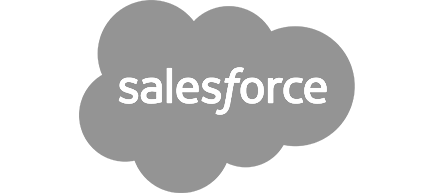 Special features
Get opinions from peers world-wide
Use any device, any time
Enjoyment guaranteed or your money back
24/7 support - ask us anything, any time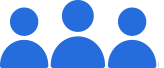 Get access for your team today
Quickly and easily add learners, track team progress and save time upskilling people.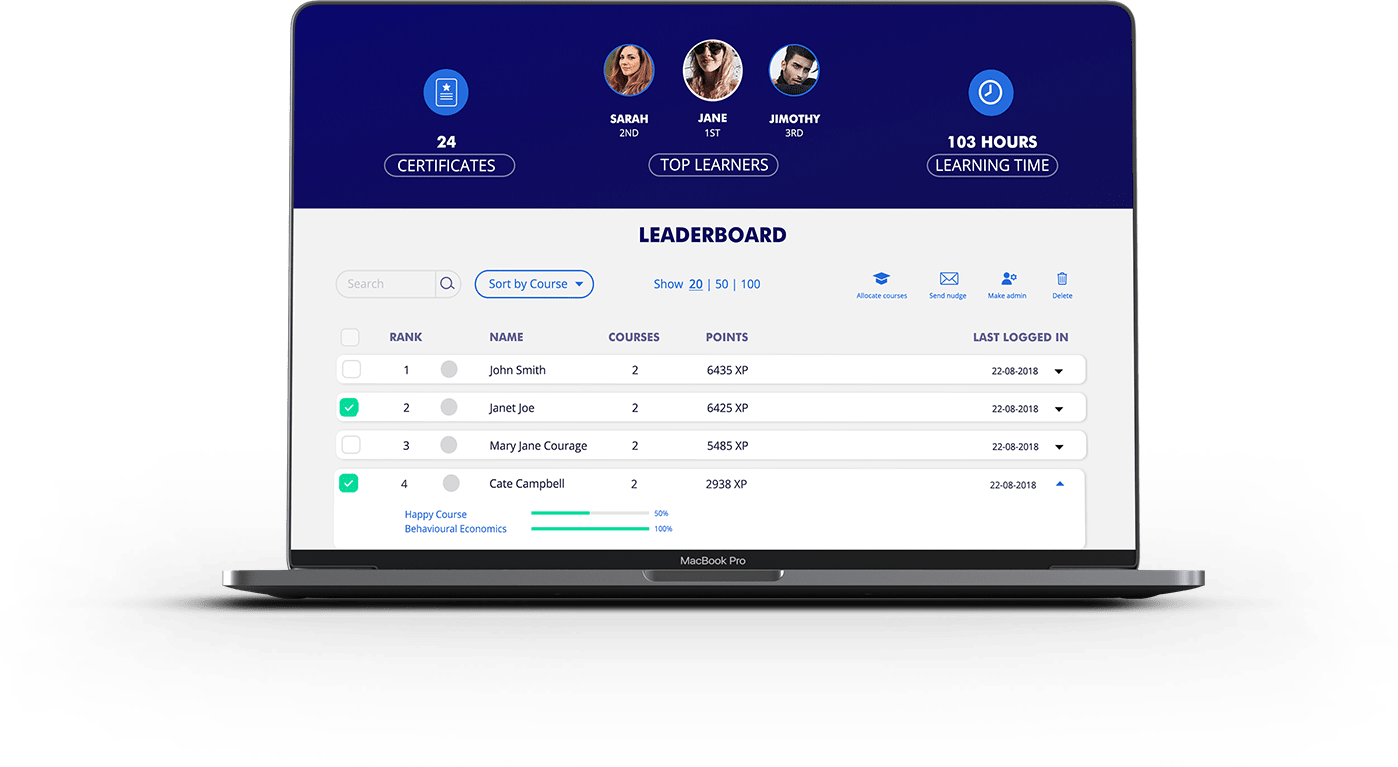 What people are saying
Dave D.
South Africa
The best way to get ahead of the social media curve is to take this course. Take this course!
Isotta E.
Italy
I would like to rate your social media course of 5 stars. All the resources, links, books, videos, and newsletters chosen by you are precious, I will suggest it to my colleagues and friends. Best wishes, Isotta
Kanit L.
Thailand
The course is very comprehensive on the topic. It really helps me get a clearer picture of how "social" work, not just online context, nor social media technology. The course also included psychology behind each social interaction which is crucial to design any marketing campaigns or activities. I'm very satisfied with the course.
Nick B.
South Africa
This course is a must for anyone interacting with people online, in any sense and at any level. It's a great baseline to start any strategy from.
Courtnay M.
South Africa
I found the course exceptionally interesting, and the use of real brands in the case studies made the course relatable to the social media industry of today. I think the course is a must for those working in the marketing sector, even if they aren't in social media, as it delves deeper into how to integrate social media into your broader business plan!
Jeré M.
South Africa
The course is very well structured and fun to work through. The material is up to date, applicable and made me think. THANK YOU for an enjoyable learning experience. Will definitely be back for more.
Sharan K.
India
The content is incredible. The way the course is designed, with a mix of videos and articles worked out incredible for me to sustain my enthusiasm along the course. I think that this design of course has been the best so far. Having done courses in Coursera, Udacity and Udemy, I think 42 courses is gonna take over very soon.
Jenna G.
South Africa
Rating: 4/5 I have done numerous courses on Social Media and Digital Marketing in the past and I really enjoyed the different angle this course focuses on. It is interactive and the content is extremely relevant especially for someone in the media industry.
Tina R.
Hungary
For the first sight to be honest I was a bit sceptical, because I expected that it will be an average course of Social Media. As I grew up parallel with the growing of technology and social media, I thought that it couldn't be any surprise for me. But this course was not just interesting, it was fun, and actually I saved a lot of links and informations for later to myself. The topics wasn't too long, so I could have manage it in my free time, also in launch break. Other hand, I really liked that parts, when I was able to share my thoughts or even just create a memeJ I also was really happy, when I was able to add this certification to my LinkedIn profile.
Emma D.
South Africa
I did social media at university and it was dragged out over weeks of lectures. What I learnt in this quick online course is not only more relevant but I feel more equipped to actually implement what I have learnt. I'd strongly recommend this course to anyone who wants to learn about social media in today's society. Hell, even if you don't want to learn about it you'd probably love the course anyway!
Kaylee-Jane I.
South Africa
This course immediately became available, well structured, user friendly and informative. Resources were relative and current. Looking forward to doing the next one.
Joe B.
Hong Kong
Social media drives everything these days; sentiment, politics and commerce. Thanks for a super informed view and highly recommended to anyone wanting to understand what underpins this new medium of communication that seemingly influences everything we do nowadays.
Mike P.
United Kingdom of Great Britain and Northern Ireland
It gave a great strategic perspective on the digital social world
Kirk G.
South Africa
The course was very good, well thought through and well considered. some of the info, like the question about the Chinese owed social media companies is completely irrelevant. I found that frustrating.
Till B.
Germany
Good overall insights and handy tips
David S.
Germany
Teaches the basics. Evaluating KPIs in Social and how to do campaigns would have been nice.
Rohan B.
Australia
Course insights are effectively summed up for people to learn, grow and better themselves in a very short span of time. This is a whole new way of maximising productivity and fostering quick motivation. Once again, great work with the whole idea of finishing courses in just one afternoon. Industry topics are extremely relevant and interesting.
Diana M.
South Africa
I found this online course to be not only educational but also entertaining, which is still very rare these days. The modules are short and sweet and leave you with valuable business lessons that apply beyond Social Media.
Ashleigh H.
South Africa
I really had fun engaging with the content of this course - and I think that that's what learning should be about.
Carol C.
South Africa
Great insights and examples, the content was easy to work through.
Adoye A.
Nigeria
Amazing approach to learning, looking to take a lot more courses and recommend to everyone.
Chantelle H.
South Africa
This was an interesting course that reinforces my own working knowledge. The topic of Social Media is so vast and ever-changing yet this course was easy to understand and apply.
Karlien T.
South Africa
The social media course creates great practical relevance, for beginners but also for advanced social media professionals.
Dominic K.
South Africa
I learnt more from this course than if Wikipedia was a social media expert, accurate, had a sense of humour, only provided useful information, was a good teacher and didn't ask for donations. Really loved the experience and will apply so many learnings to my business!
Nick S.
South Africa
My favorite thing about this course is that it's based on sound principles that are not going to go out of date. I also loved how the course reinforced knowledge I already had, but made it simple to fill in my gaps and learn something new that I could apply the very next day.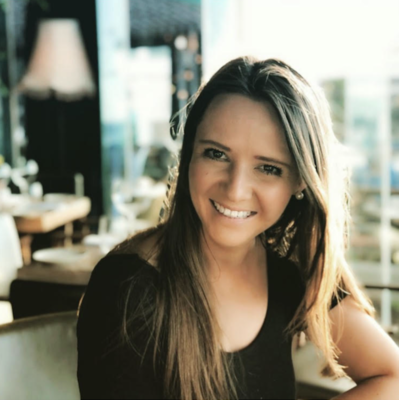 Irene B.
South Africa
I found this Ogilvy social media highly insightful. The course offers a detailed look on social media usage in present day and predictions for the future. The course is a must for everyone who wants to dive deeper into the world of social media, even if you're already familiar with it.
Nicky S.
Cambodia
I enjoyed it very much, and picked up some interesting thoughts and ideas.
Hannah T.
Ireland
5 stars for the Social Media course. Really had fun doing this course while learning- almost got addicted as I finished it in the one evening! Interesting case studies and handy tips that you can look back on.
Magnus H.
Germany
A great course that doesn't bother you with only teaching the theory of social media but gives you the full spectrum of the subject and it's impact on the world, brands and your own daily life.
Nicola A.
South Africa
I enjoyed it very much, and picked up some interesting thoughts and ideas.
ALESSIA C.
United Kingdom of Great Britain and Northern Ireland
I really did enjoy the course to be honest. It was engaging, fun to take (the game style with points and so on) especially because of the on screen messages for wrong or right answers. The graphic too! I would definitely recommend them to other people. So many links to check, so many info, a shame they didn't last longer really!
John F.
South Africa
Really helped. Thanks!
Abhishek M.
India
This course is very interactive with latest trends around the world. I'd recommend this to anyone who wants to go deep into social media.
Emilie F.
United Kingdom of Great Britain and Northern Ireland
The course is well structured with a logical approach. The learning contents are straight forward, easy to understand and to put into actions. The resources are also great and valuable.
Ruta P.
India
Interesting and easy to learn
Natasha M.
North Macedonia
Excellent course, knowledgeable, strategically sound, practical, and efficiently applicable.
Chris S.
Australia
Need to know this, very practical advice!
Jose M.
Mexico
Quite appropriate not to focus in the social media outlets themselves but on the essence of social media so what you learn in platform independent.
Vassilena V.
Bulgaria
Amazing course! I learned a lot! I feel really satisfied with developing my skills with your platform!
Jair G.
Mexico
Amazing course ! I really loved all the examples, videos and materials that were presented.
curtis c.
United States of America
I think that the information provided me an understanding of exactly what I didn't (don't) know about social media. I say "don't" because no one course can answer everything, but it did illuminate my areas of knowledge gaps that I can work on.
Prabu M.
India
Excellent course to get an overview of social media though some of the examples needs to be updated to reflect the current scenario
Diane N.
South Africa
Awesome insight
Megi G.
Netherlands
Great insight!! Try to take invest time in reading each offered article.
Ulaanbaatar P.
Mongolia
thank you for sharing this course
carole R.
United States of America
The social media course was a good primer for someone trying to understand the basics. The examples and articles continue to be the best part of the course experience as it they allow the content to truly come alive in practice.
Keraan C.
South Africa
A succinct course that gives you an overview of the fundamentals of Social Media.
Paulius R.
Lithuania
Amazing examples of social media campaigns, some very good articles (links) and nice presentation by Thomas with some great insights.
Frank C.
Venezuela (Bolivarian Republic of)
Wonderfull, you need to take this if you are an entrepreneur
Judah J.
Nigeria
Super fabulous and interactive courses with detailed information. Every course is tailored for you. Worth every penny!
Rory L.
United Kingdom of Great Britain and Northern Ireland
Very good course.
Starley S.
United States of America
Great for content creator
Varun K.
India
Clearly defines the role of social media. With some great practical tips for creating content.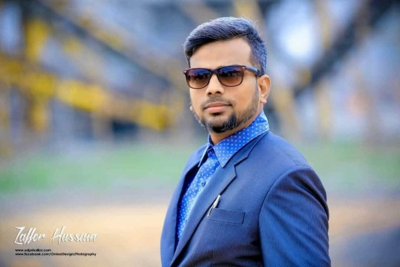 Zaffer M.
India
excellent course for someone to understand the scope and importance of social media
Chrysanthi M.
Greece
It was fast, fun, informative and very engaging. Thank you!
Christos L.
Greece
Loved they Thomas talks the fundamentals, one more perfectly combined course.
Gabriel B.
Colombia
I like this
Asli M.
United Arab Emirates
Excellent course. From examples to helpful links, loved it.
Cynthia V.
France
A good introduction on Social Media thinking.
Mário A.
Portugal
Insightful and funny throughout the course.
Tunde O.
Nigeria
Social Media 1,2,3 - Logic behind Social online
Hamed Z.
Iran (Islamic Republic of)
I really enjoy this course. I find new perspective to social media.
Matt P.
United Kingdom of Great Britain and Northern Ireland
Enjoyed this course. A great refresher and also an interesting insight into the future of social media through a global lens.
Sofia S.
Portugal
It helps you understand the world of Social Media and how you can "use" to improve and change the way you see your business and how we can affect the customer.
Tanmay P.
India
This course has cleared the vision, that everything is idea and human centric. Today it is social media, tomorrow some other medium will be invented, however the idea and communication is always going to be human centric. Consistency and purpose should be clear to be successful.
Lujan F.
Australia
I love this course. Was like a drug, I can't stop reading. I learn with the examples. I really recomended if you find hard to stay focus, this guys knows how to keep you interested.
Isabel K.
New Zealand
A highly interesting and useful course on what social media is, how best to use it and where it is heading. Full of interesting links as always so that you can deepen your knowledge as much as you want.
Chris D.
United States of America
My only "FYI" for those considering this course is that it is rather high-level — for someone who spends about 50% of their day managing several national and global social media profiles, I was hoping for more strategy and tactical information. Overall this was a really great course and I would 100% take it again as it did spark some ideas, but a bit too high-level for me.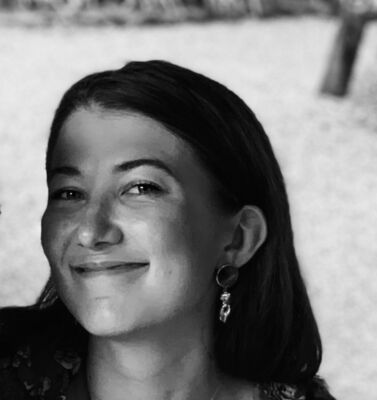 Ursula B.
United Kingdom of Great Britain and Northern Ireland
Interesting content presented in an interesting way. A vitally important aspect of the modern world, necessary for anyone unsure of the subject matter!
Blake B.
United States of America
This is a phenomenal course for the cost!
Shubham D.
India
Such an insightful, and engaging course! So much new to learn for every type of experience holder. I myself had two years of experience in Social Media Marketing but the facts, the way the course is made is just phenomenal. The information stays with you. And when you reflect back after completing the course, you will notice that the course is made following all the rules that were mentioned in the course. A must course for social media enthusiasts! Thank you Mr. Crampton and 42 Courses!
Aliza R.
United Kingdom of Great Britain and Northern Ireland
Thoughtful and an interesting appraisal of China's influence on our lives.
Panyapol S.
Thailand
goood
Ilinca B.
Romania
wonderful, useful experience in a market full of challenges and constantly evolving!
Emmanuel V.
France
A beginner overview to ge the basics behind social media marketing
Monika S.
India
It was absolutely wonderful learning with with you all wonderful on board eith great case studies. Cheers! Thank You Team & Warm Regards!
Stefan T.
Germany
The course is well structured and easy to follow. Crosslinks are chosen well and very informative. Short tests at the end of a chapter or lesson help a lot to get a feedback of the level of understanding. I liked the introductory videos at the beginning of chapter very much.
Paul H.
Austria
There are some amazing bits in there to close the gab between traditional Strategy and SoM.
Silvi S.
Estonia
Compared to other courses on Social Media around the web - this one has an aspect of timelessness to it - starting from the foundations and not overly reliant on some specific trends that are hot only between now and then; Great resources, great cases - and an especially interesting angle in the end - ASIA! Thanks for making this course!
Olanike L.
Nigeria
I enjoy the case studies and insightful articles. It made me see social media as very relevant in the business industry and not as a second thought.
Grit W.
Switzerland
Very interesting insights and additional links. Lovely course!
Edoardo M.
Italy
Inspirative
Nuria T.
United Kingdom of Great Britain and Northern Ireland
Loved the course. The examples that they use really help to see everything more clearly.
Patrick B.
United Kingdom of Great Britain and Northern Ireland
Another excellent course with brilliant examples and materials to support each topic. Truly fascinating listening to Thomas Crampton; he really knows his stuff and his videos are lucid and to the point.
Ellen K.
United Kingdom of Great Britain and Northern Ireland
I think I am less positive about this course because it was a topic that I was already familiar with, so while there were a few gems to learn, it didn't compare to my experience of the behavioural economics course. It was a good intro though, so if social media is a new field to you I would recommend the course. I did enjoy the practical exercises and exercises where you needed to find examples of the concept in action
Richard M.
United Kingdom of Great Britain and Northern Ireland
Brilliant course. Focused on strategy, not specific tools in social media, so stays current for longer and is more valuable for it. Great examples, good questioning format, and very well-designed like a novel to make you want to keep going. I'm re-designing my business' social media approach, and our website, as part of wider strategy, having got such a better understanding and more ideas from this course.
SMA C.
Malaysia
Awesome! There are alot of new things that I had learnt from here. Thank you!
Irina M.
United Kingdom of Great Britain and Northern Ireland
Great content! There's nothing to match industry/expert led courses based on practical know-how
Lilian O.
United Kingdom of Great Britain and Northern Ireland
I really loved learning about Social Media by Thomas Crampton. There were a lot of links and videos to make the study very easy to consume and understand. I will definitely say that am more knowledgeable about the topic and would encourage everyone who is interested in learning about social media to register at 42courses.com
Oli S.
United Kingdom of Great Britain and Northern Ireland
This is a fantastic course, it makes you realise how powerful social media is!
Anchalee H.
Thailand
Everything is fit and I will be learn part II if you have the lesson. :)
Kevin B.
United States of America
This was my first time trying a course from 42courses and it was a lot of fun. It gives you everything a beginner would need without talking down to you. The "lectures" are brief (normally under 3 minutes), the assignments are engaging but not exhausting, and the material is current. Thomas Crampton answers questions before you even think of them (such as "What to do when things go wrong?"). I also love the information that is shared upon completion of the class. I worried that I didn't capture everything in my notes, but the leavebehind covers it.
Mike S.
United States of America
Great and robust contnt.
Asad A.
Oman
need to review some content docent work
KLAUDIA W.
South Africa
Loved the course! Fun and informative. I enjoyed the take on the consciousness and decisions behind social media vs simply just looking at media platforms.
Omokolapo O.
Nigeria
Taking this course helps me realize that social media is no rocket science. Social media is simply a reflection of who we are and how we behave in the online world.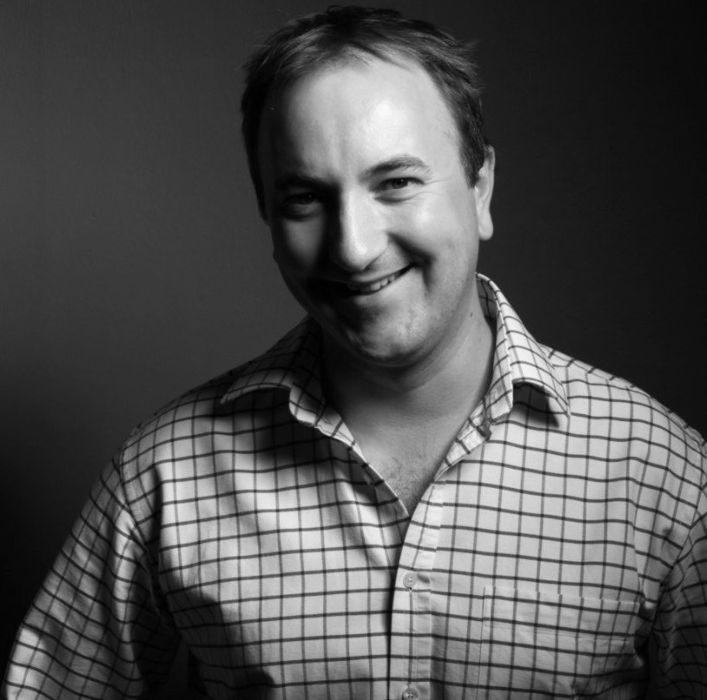 Chris R.
United Kingdom of Great Britain and Northern Ireland
Really enjoyed this course. Was super simple and fun to take