Join 19,068 Happy Learners
How to master the art of storytelling
Storytelling is a super power hiding in plain sight.
Everyone loves a good story. Why is that? What are the ingredients of a good story?
Cannes Lions brings their rich history of awarding and inspiring powerful storytelling in the creative world to show you how storytelling can make you, your brand and your products stand out from the crowd.
You'll master the practical skills step by step from high profile creative leaders from around the world, including Keith Reinhard, Gabriela Lungu, Rory Sutherland, and more.
During the course you'll also get access to over 50 best practice case studies, and upon completion you'll earn a certification from Cannes Lions.
So whether you're in advertising or work in marketing and want to grow your brand, or even a budding entrepreneur wanting to refine your pitch, come join us today and master the world of storytelling.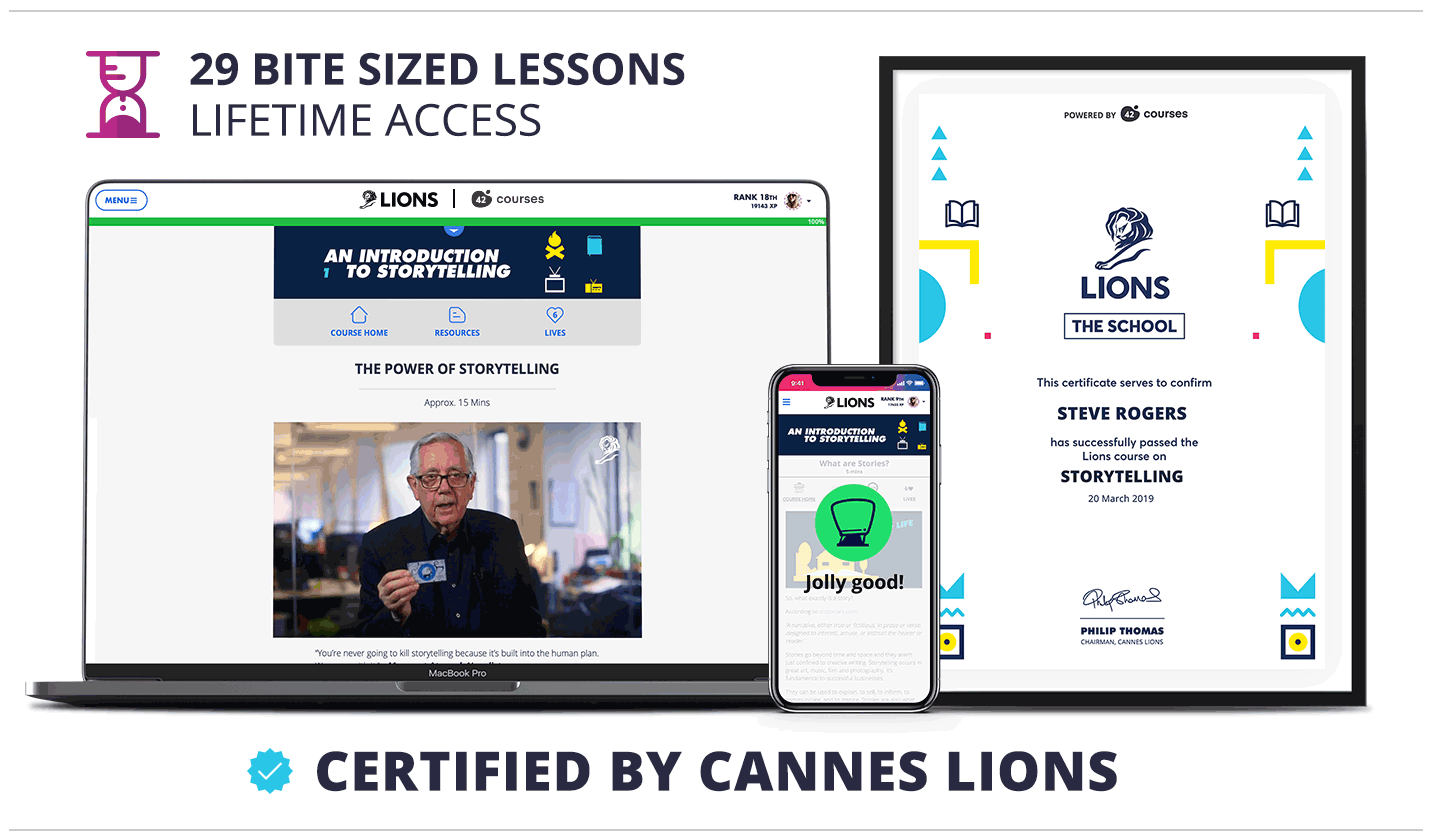 Learning with Cannes Lions
Created in partnership with the industry, Cannes Lions has created this short course to explain the importance of storytelling and why it sits at the heart of every successful brand.
Combining videos from key contributors and showcasing Lion winning work, we've designed this course to teach you the fundamentals of great storytelling, and ultimately share techniques and principles to help you to tell better stories.
The way you'll learn has been designed for creative learning in a digital age. Everything is split into small bite sized lessons that you can take in your own time, with quizzes at the end of each lesson to test your knowledge. As you progress, you'll earn points and badges so you can see how well you're doing compared to your peers.
How does it work?
Who is this for?
If you ever want anyone to listen to you and remember then action what you do then storytelling is a must.
Marketers and creatives looking for some inspiration and guidance
CEO's or Founders, or owners of companies looking to grow their business
Simple, Transparent Pricing
(Price per person)
Pay by Course
Lifetime access to this course
Lifetime access for a
single course.
All Courses (Monthly)
All Courses
(Monthly)
Access to all courses. Paid monthly.
Access to all courses.
Paid monthly.
All Courses (Yearly)
Save 30%
Access to all courses. Paid yearly.
Access to all courses.
Paid yearly.
All Courses (Monthly)
All Courses
(Monthly)
Access to all courses. Paid monthly.
Access to all courses.
Paid monthly.
All Courses (Yearly)
Save 30%
Access to all courses. Paid yearly.
Access to all courses.
Paid yearly.
Pay by Course
Lifetime access to this course
Lifetime access for a
single course.
We offer packages for teams and corporate
More info
Chapters
Understand what stories are, where they come from and why we need to master our storytelling talents.
Learn how and why storytelling sits at the heart of any successful brand.
Understand the science behind how storytelling works.
There are many components that make up a story. Learn what they are and how to optimise each one to make the most impact.
Understand how best to put together all the key components that make up a story.
Master the key techniques and principles to help you to tell better stories.
EARN CERTIFICATIONS FROM LEADING BRANDS
COLLECT BADGES FOR BEING SMART
REAL TIME MARKING ON LESSONS
CLIMB THE INTERNATIONAL LEADERBOARD
Lucas F.
Argentina
Learning here is like ending a series that you love, you feel empty when is over.
Magnus H.
Germany
So glad I signed up! The variety of techniques to test your understanding is great and the team behind the scenes even better.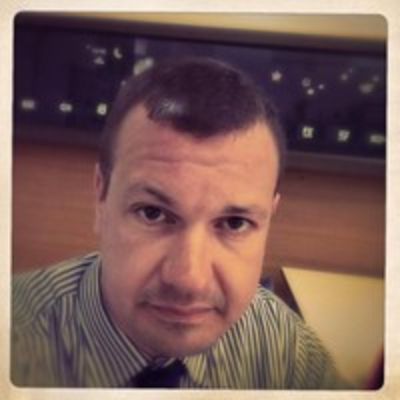 Ian H.
United Kingdom of Great Britain and Northern Ireland
42courses helped me land a plum job as a copywriter! So I love you all for life!
Nicola R.
South Africa
Fantastically interesting, diverse and ultimately engaging, perfect for the curious.
Andra N.
United States of America
Impeccable learning experience. The material is carefully curated and extremely engaging.
Where our students work
Alumni companies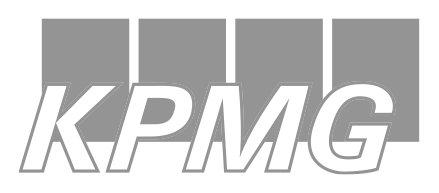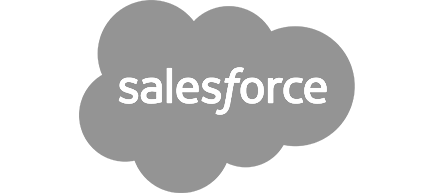 Special features
Get opinions from peers world-wide
Use any device, any time
Enjoyment guaranteed or your money back
24/7 support - ask us anything, any time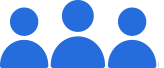 Get access for your team today
Quickly and easily add learners, track team progress and save time upskilling people.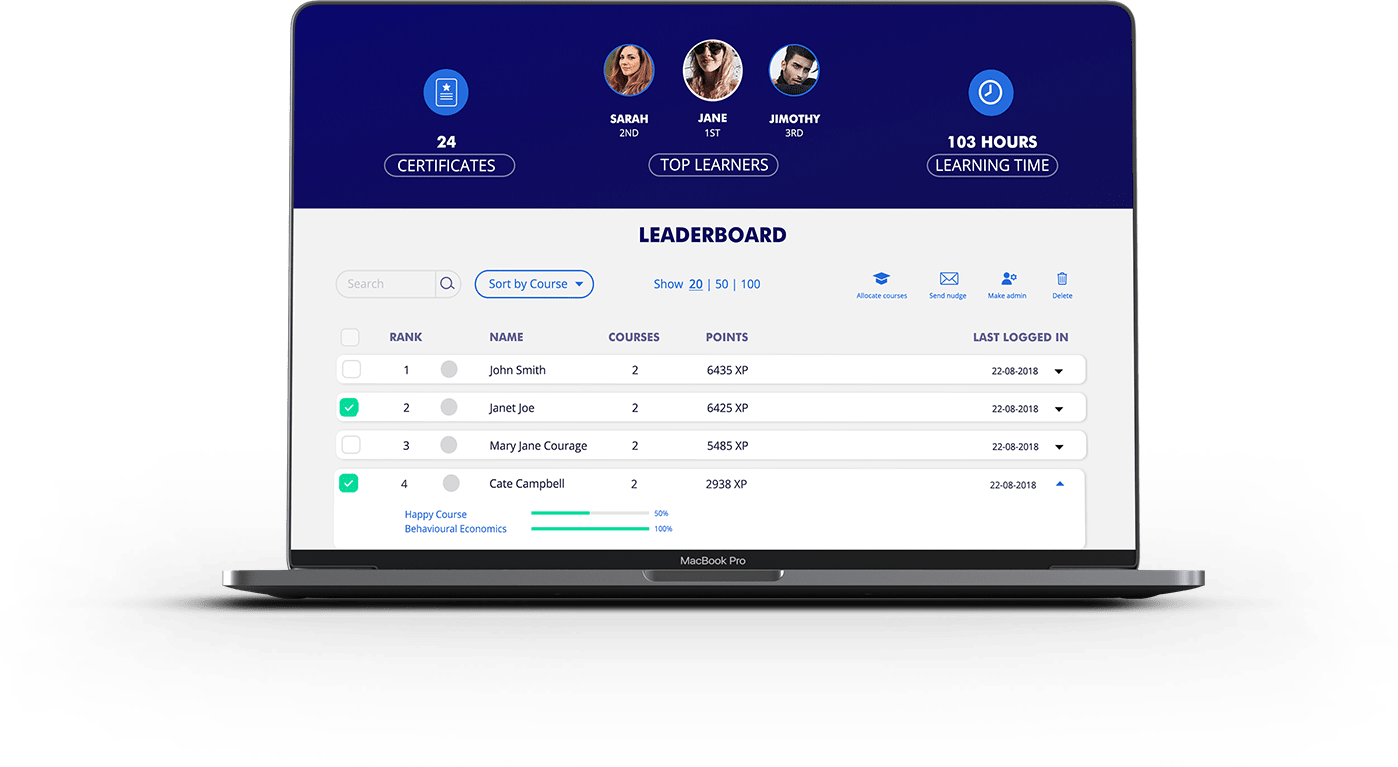 What people are saying
Peddinti S.
India
This is such an excellent course. This motivates anyone to be a good story teller. The examples and the articles given are such a delight to learn about.
Peter D.
United Kingdom of Great Britain and Northern Ireland
This course is a revelation. A complete departure from how you'll remember the tedious classroom based learning of your youth. Storytelling is engaging, entertaining, practical and effective in delivering learning. Featuring some excellent speakers, loads of great examples and a lovely touch of humour along the way. Delivered as bite sized chunks to allow for it to be incorporated in your busy day. I also love the gamification aspect, which inspired me to try and climb the leaderboard. Highly recommended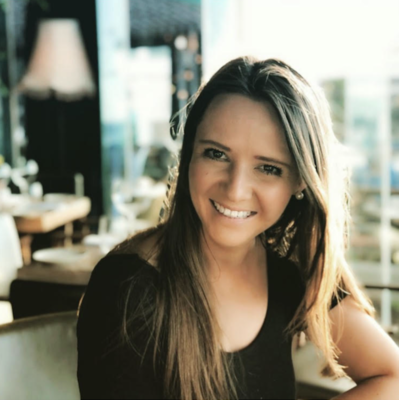 Irene B.
South Africa
This storytelling course is a must do for all creative writers out there. The course really helped me to think about the crucial elements that are necessary to captivate a reader and ultimately promote a brand. Really enjoyed it!
Graeme M.
South Africa
I loved the storytelling course. It helped me think about adverts as more than product recommendations but rather the different stories have to tell.
Andrea F.
Argentina
It's a great course. I love de different kind of support (video, magazines, ted talks, etc) and the examples for everything. The information was clear and very interesting. For me, it would have been good to have more tips and practice in storytelling in subjects other than advertising.
Andrea C.
Italy
It's a great course. I love de different kind of support (video, magazines, ted talks, etc) and the examples for everything. The information was clear and very interesting. For me, it would have been good to have more tips and practice in storytelling in subjects other than advertising.
Subramanya C.
India
The course content and format is well designed. Five stars for the quality and quantity.
Lee P.
New Zealand
An excellent course for new creatives, as a refresher for more experienced creatives, or to be honest, anybody who has to do 'storyselling' (see what I did there) in their business life - in other words, anyone. How did you hear about us? Already a subscriber to 42 Courses, and have had various work recognised (short-listed) at the Cannes Lions over the years. Was also a judge at the Cannes Cyber Lions and Young Lions some years ago. How can we make your experience even better? Yet again - content was top notch, some of the frameworks were great little reminders, great to see some of the great Cannes work used as part of the teachings. All in all, almost as good as it gets 🙂
Nick C.
Germany
Overall I really like it, the content, format, Cannes certification, case studies etc. A good cross section of thought leaders to learn from too. Wish I had had this when I first got into advertising!
Matthew P.
United States of America
The most efficient way to learn the most relevant and important techniques and trade secrets of story telling from the industries greats. All in bite sized sessions, from the comfort of your home/office/wherever you are. It's online and it's certified.
Stuart M.
United Kingdom of Great Britain and Northern Ireland
A great course. Gives you the tools you need to tell compelling, powerful stories that communicate your brand's core message.
Jereek E.
Philippines
An eye-opening masterclass on how to tell better, truthful stories.
Maren B.
United Kingdom of Great Britain and Northern Ireland
This course is the perfect balance of short videos from experts, helpful summaries, case studies and a variety of exercises which explore the subject of storytelling thoroughly but concisely. Would definitely recommend.
Till B.
Germany
Many great insights. Strong brand and marketing focus!
Dina M.
United Arab Emirates
This course helped inject structure to all the stories lingering aimlessly in my head
Aaron B.
United States of America
Great course covering all the foundations of storytelling.
Thomas C.
United Kingdom of Great Britain and Northern Ireland
I've always loved a good story. But what this course taught me is just how powerful they can be. From building a business to charming a date to selling an idea - This course covered it all. What I loved is how simple the course breaks down big stories. Now I know how to craft stories that inspire - and not worry if I'm boring people! Highly recommended!
Dani C.
Spain
Excellent stuff. Would recommend it any day.
Monil N.
India
This course will help you understand your world. We live in the midst of great stories and this course will help you understand and use stories to become effective. It could be your work, life, relationships or even a coffee chat with a stranger.
Jan M.
Czech Republic
It's one of the best course on 42courses.com! Well-arranged, a lot of examples and selected leaders of the course are perfect!
Ryan R.
United Kingdom of Great Britain and Northern Ireland
The course reiterates the fact that storytelling is an important tool to our communications arsenal, regardless of job description. Wonderful course - learnt a ton of practical take away skills in a relatively short amount of time.
Lauri K.
Finland
Short and sweet introductory to storytelling, wanted more writing tasks to put skills to the test.
Drew M.
South Africa
The storytelling course will give you a very solid grounding in the power and components of storytelling. Whether you're in advertising or writing it will shed helpful insights into how you can be remembered with your work.
MAUREEN P.
Australia
This course makes the complexity of brand storytelling simple and easy to understand. I enjoyed it and am happy to have the certificate.
Krishna P.
United Arab Emirates
What I like about this course: Watching a lot of award-winning ads and actual brand campaigns that worked over the years -- I find this really valuable and helpful. The questions/quizzes pushed me to think about what makes my favourite brands stand out.
Calum G.
South Africa
I've always wanted to learn more about storytelling from the greats in advertising. You guys did a great job! Bravo.
Adam B.
United States of America
Changed my way of thinking about advertising completely. Super amped to apply the lessons learned to my own work. #storytellingforthewin
Dharini M.
India
A truly insightful course on the power of good storytelling. Engaging and practical
Laura G.
Italy
Very interesting to know the basis principles and the best cases studies
João N.
Portugal
Good course about the best way to telling great stories. And how they can and should impact people!
Maryan H.
Mexico
It was very insightful and really easy to understand the concepts and ideas. The videos and articles linked in every lesson were incredibly helpful, I actually teared up a bit in some of them which proves the point of storytelling itself.
Hetty A.
Spain
Incredibly enjoyable, multiple practices I can use within my role in marketing, but also within my personal hobby of writing
Daniel I.
Papua New Guinea
It was very helpful
Emeka O.
Nigeria
The world of communication has continually evolved over time and if there is any tool that has remained consistent in creating remarkably engaging and effective communication, it is storytelling! This course equips you, and in the most engaging fashion, with the knowledge of how to use this tool to your best advantage. Highly recommended for creative people.
Jenna Y.
United States of America
Content was engaging and informative!
David M.
United Kingdom of Great Britain and Northern Ireland
Excellent insight into the elements that make more engaging advertising.
Diana-Alexa C.
Romania
Super inspiring content and really well-organized information. Even for an experienced professional, this course still helps you discover new perspectives on how to create better stories for your brands.
Manish P.
India
Loved the Course.
Miroslava P.
Mexico
The course is very inspiring. It is structured in a very good way. I learned a lot of new things.
Maryam K.
Saudi Arabia
A must for anyone in advertising.
Mira H.
Lebanon
A deep dive into the fundamentals of great and powerful storytelling.
Khazmin J.
United Arab Emirates
Well-structured with bite-sized modules that are insightful, practical and very interesting to breeze through. The videos and case studies are very helpful to bring some of the theories to life.
Mohammad W.
Bangladesh
Fantastic. This course changed the way I think.
Jeff Z.
United States of America
A fantastic course that gets you to think differently about how to effectively communicate with your audience.
Chris S.
Australia
There are some really valuable techniques in this course for writing stories that are captivating. Chris Sutherland Agency Owner
Roshan A.
India
Get inspired, challenged and come away with a magical superpower for your brand or agency
Ricardo G.
Mexico
Simply amazing!
Natasha M.
North Macedonia
We all want a good story. So, if you want to learn how to tell a good story, this master class is the right place to learn it.
Lidia P.
Austria
It was like a good serial movie that keeps you awake all night
Karla C.
United States of America
What a fun experience taking this course! Every section is engaging, and keeps you pulled in with a good balance of information, visual examples, and questions to keep you on your toes.
Omokolapo O.
Nigeria
Amazing
Irina B.
Romania
complete overview on storytelling
JOHNSON S.
United Kingdom of Great Britain and Northern Ireland
A fun entertaining spot on course packed with great insights and knowledge.
Tanvir H.
Bangladesh
the course experience was overall pretty good.
Boris J.
Germany
Perfect entry-level course and/or as a refresh, very inspirational. You might not become a master by taking this course, but you want to become one after you finished it. Worth your time.
Muhammad S.
Pakistan
Honestly, I found it to be very informative and loved the way the information was structured and broken down into smaller more digestable parts.
Ana Š.
Serbia
This is not a difficult course to pass, but a great one to enjoy. I have loved every minute of it.
Lucas F.
Argentina
It is a great way to learn how to tell a story. There are a lot of things we gave it for granted, but if you want to create a good story, this course gives you good advice.
Paulius R.
Lithuania
You will find a lot of good things in this course, but having in mind amazing and huge world of Storytelling, I found this course a little bit shallow and lazy.
Colin B.
United Kingdom of Great Britain and Northern Ireland
Smartly curated material. Engaging and interesting.
Astrid S.
United Kingdom of Great Britain and Northern Ireland
Awesome! It was very well explained and very insightful
Jon H.
South Africa
Great course. Very helpful if you're looking to know how to wield the power and science of story to influence humans better.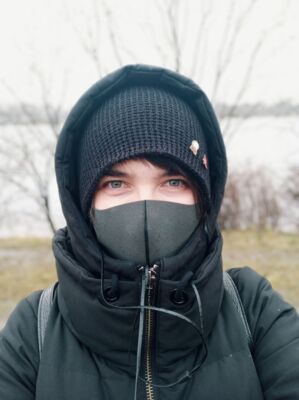 Olga K.
Russian Federation
A solid introduction to the world of the oldest engagement tool in the human history — a story! A bit of history, lot's of examples, case studies and many tips and tricks.
Warad B.
United Arab Emirates
The most fun and informative course!
sergio I.
Italy
Very insightful, fun and eye opening! While the craft takes years of dedication and learning, this "deep overview" is the best you can get in other to take a first dip into storytelling. Very straightforward and cut to the point structure, with lots of precious additional resources to dive deeper into storytelling.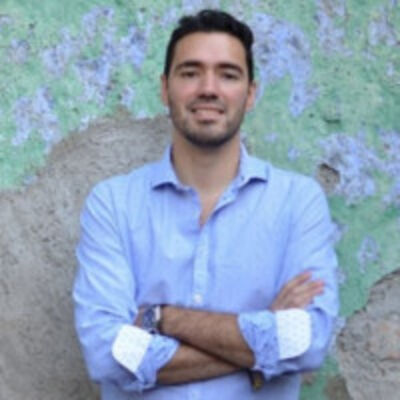 Gerardo A.
Mexico
Its wonderful, i learned a lot about it
Manova N.
Israel
Wow, extremely inspiring, professional but still fun, and helps sharpen the creative thought process
Sofia K.
Russian Federation
Great course if you want to know the basic but very important rules of how to make a remarkable story.
Judah J.
Nigeria
I've learned more than I expected from great experienced tutors. Thank you 42courses.com
Ife T.
Nigeria
Absolutely eye opening. I strongly recommend
Matilde C.
Portugal
The course is very inspiring and you get the knowledge you need about Storytelling.
Mikhail E.
Russian Federation
A great guideline even for those who are far from marketing
Yuliya P.
Russian Federation
Well-structured course & practice in all modules. Greats cases & tips for brand owners.
Starley S.
United States of America
Excellent
Humair K.
Pakistan
Amazing course, highly recommended
Moyosoreoluwa A.
Nigeria
I LOVED IT
Maria R.
Portugal
I really liked this formative experience. The contents are excellent and it's great to be able to take classes at my own pace. Thanks!
carole R.
United States of America
well done and well told. The examples were great and Brough the lessons and insights to life fully.
Ololade A.
United States of America
The Storytelling course is a very insightful course that teaches the use of stories to sell a brand.
Ilya S.
Russian Federation
Good content, even for professionals to refresh the basics. Nice tasks, not time consuming, yet interesting to think about. Good links to surf around and extend the knowledge. Nice mix of written and video content, great case studies.
Craig H.
United Kingdom of Great Britain and Northern Ireland
This course delivers some of the key elements of creative storytelling. It contains useful tools and techniques which can be adapted for use in both, personal or business environments.
Inci A.
Netherlands
Storytelling for
Beatriz P.
Portugal
Learning by exposing you to creative work. A super fun way to learn this very important skill.
Claudia S.
Italy
Interesting and helpful tips to use immediatly for improving a lot personal narrative tools. And there are a lot of inspiring examples too. This course is really suggested to everyone!
Mariana J.
Argentina
the content was very useful. I liked very much some of the additional information/papers/recommended books or authors.
Tola O.
Nigeria
Storytelling is a very interesting course. Mind opening too. I loved all the video examples, they made the lectures easier.
Joseph H.
United Kingdom of Great Britain and Northern Ireland
Great course with lots of insights into good story telling.
Anahit V.
Armenia
It was amazing course. Love all the ads included in the lessons.
Artem M.
Russian Federation
it a great and wide journey that unites art and science behind the world of advertising in a very pleasant manner.
Anne N.
Finland
This is a really good dive into the world of storytelling with great case examples.
Antonella N.
Ecuador
Through videos, I watched a lot of storytelling examples and tons of campaigns that became my baggage to create
Gabriel B.
Colombia
The best course
Hamza R.
India
Really good to understanding the basic. Excellent case studies.
Aarushi B.
India
Captivating, engaging, bite-sized. The perfect mix for a good brushing up of concepts or enhancing your knowledge.
Tyrel S.
Germany
I really enjoyed the way the information was delivered. Short, informative and interesting modules with enlightening examples make the content easily digestible and memorable. Encouraging further reading and considering alternative points of view by selecting three other answers at the end, I think is a really good idea. I also really appreciate the handouts being made available at the end of the course for further reference.
Rodrigo H.
Mexico
Great course with the fundamentals and a very flexible framework to develop a great story!
Matt P.
United Kingdom of Great Britain and Northern Ireland
Loved this course. Really great, and very different from the others I have done so far. If anything, it has given me more confidence to write more myself.
Eveline A.
Netherlands
Excellent course build-up, theory combined with a lot of Effie winning examples and a good variety of excercises to make you think
Soe S.
Peru
Learnings from the course: The most challenging part of storytelling: make them feel, make them care, make them act!
Verity A.
United Kingdom of Great Britain and Northern Ireland
Really engaging and interesting content. Some ads I'd seen before, but was also introduced to many new ones. All amazing. Really enjoyed getting involved in answering questions and doing the storyboard - that was a new one for me.
Rohan S.
Philippines
As an art-based creative, the course helped me ideate in a new perspective! In a way, it also helped me with my copywriting skills
Tunde O.
Nigeria
Great storytelling guide for anyone
Louise W.
Ireland
Inspiring course with excellent professional speaker videos and great techniques for developing your story plus very good brand examples to inspire own thoughts.
Tracy T.
South Africa
It was very interesting and I learnt a lot. The case studies were amazing and inspiring to watch.
Emily W.
Myanmar
It's the best course to learn how to unfold the attention worth stories and communicate with audience.
Isabel K.
New Zealand
All humans love to tells stories and listen to stories. This course tells you why and how!
Phil C.
United Kingdom of Great Britain and Northern Ireland
Has been incredibly insightful and the course summary PDFs, combined with learning by doing is exceptional
Aliza R.
United Kingdom of Great Britain and Northern Ireland
Really enjoyable! Storytelling is so integral and to know how to do it well is priceless.
Gbemmy M.
Nigeria
I enjoyed the numerous life changing campaigns, case studies and materials this course exposed me to. And I am blessed to learn from some of the best minds in the creative and brand building world.
Ayodeji A.
Nigeria
Absolute delight! Great tool for developing memorable stories and I can't wait to put into practice.
Yakov G.
Israel
Within the course there are lots of things to learn from, all based on extraordinary advertisements within each of it there is an amazing story.
Faisal A.
Saudi Arabia
great course I will keep it as a reference
Richard F.
United States of America
Great general course on the art and craft of storytelling. It has enough of the basics so that newbies aren't overwhelmed, but digs in deep enough that veterans won't be bored. They struck a wonderful middle ground. There aren't a lot of exercises or quizzes, but the examples they use throughout are inspiring and often profound uses of the principles they teach here. It has an emphasis on advertising, but the rules you learn can apply mostly anywhere. Working in a slightly different space than where you think you'll end up only strengthens your abilities to design compelling narratives.
natalie d.
United Kingdom of Great Britain and Northern Ireland
Really great course, so many good examples to learn from and a mixture of multi-choice questions as well as questions such as creating storyboards and headlines. great content and thoroughly enjoyed.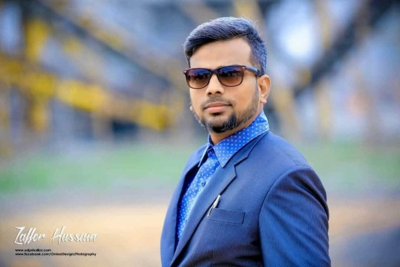 Zaffer M.
India
Story telling is fun, pls sign up!
Trish H.
United States of America
I loved this course. It got my creative juices flowing and the gears turning. It helped me in expanding my own approach to storytelling, and in raising the bar for myself. I enjoyed the lessons and challenges – great fun!
LOIC M.
France
Inspiring, smart, perfect to progress and construct better narration.
Tanmay P.
India
Well I took this course, to keep myself updated and it paid off well. Now comes the real life test of implementing and convincing the clients.
Matias B.
Chile
Very detailed, it certainly helps to build a story carefully, but at the same time memorable. It's amazing how simple it can be to impress someone with something so small.
Bayan S.
United States of America
This course helped me to start understanding the story structure and gave me tools to study, analyze and coming up with stronger ideas for stories.
Richard M.
United Kingdom of Great Britain and Northern Ireland
Great course, really good advice on how to use storytelling and tools to tell effective stories, lots of tools and techniques to use.
VIBHU T.
India
Insightful course and very short and crispy info. about all the aspects. best thing which I enjoyed is reference videos and ads of various brands.
Simona C.
Italy
The course is very organized and informative. Excellent material, really inspiring.
Mário A.
Portugal
Perfect
Anchalee H.
Thailand
This's ok.
Saad S.
Saudi Arabia
One of the most compelling fundamentals needed to learn and grow as a brand seller
Yinka B.
Nigeria
Quite insightful
Nicola D.
United Kingdom of Great Britain and Northern Ireland
This course was very interesting - beginning with an insight into history of storytelling with a focus from an evolutionary standpoint. It then delves into basics of storytelling structure and demonstrates how brands can utilize this knowledge to create meaningful and memorable connections to their customers.
Shreekant P.
India
A great course for anyone interested in Storytelling.
Rohan B.
India
This course opens your minds to various facets of story telling that are seldom known by professionals. It is structured in a neat way and uses simple tools to make you learn and remember various aspects of the subject. The course material and content library is brilliant.
Silvi S.
Estonia
Great case-studies, no other course I've seen on the subject does it the same way.
Maggie F.
United States of America
Overall, I enjoyed the class and do feel like it was beneficial. I liked reading the discussions and seeing other people's answers to the prompts. However, had I not received a voucher through my work to take the class, I likely would not have done it.
adam e.
United States of America
This course is so great at challenging you to think about the different aspects of storytelling, as well as showing competent, fun and unique examples of the storytelling art.
Oscar S.
Brazil
The course will help you to understand techniques that will capture people's attention. All the lessons are easy to understand, and they teach formulas that we can put in practice in our daily work.
Alejandra F.
Peru
Useful for advertisers, writers, movie makers and everyone who wants to know why does a good story is one and how you can improve yours.
Nina J.
United Kingdom of Great Britain and Northern Ireland
This is a fun and energetic course about the immense power of storytelling, full of practical examples and sparkling gems I'll refer to again and again.
Antonia Š.
Croatia
It was vevry interesting and inspiring. I liked every minute spent on this course. Also, I noticed that I began to think differently.
Katarzyna K.
Poland
Great course delivering both the theory and practical solutions to use in everyday work.
Darren H.
United Arab Emirates
Yes was helpful - learnt some nice key learnings
Thiruveedhula S.
India
Excellent and a great pedagogy. Industry experts share their experiences and stories. One will simply love it
Tim C.
Denmark
Great course - it blew me away by the breadth, depth and power of Storytelling. Often enabled by tech, but thankfully still crafted and absorbed by humans.
Dmitriy L.
Belarus
Why have I chosen the storytelling course? Here's a story... This course is useful, inspiring, touching + they provide offline materials when you finish the course - this material is going to be my table book.
Nic A.
South Africa
Really fun, practical way to learn some useful frameworks
Denis P.
Russian Federation
Great master class on storytelling with tons of wonderful examples to help to understand points.
Roberta W.
Singapore
Excellent course . Love the curated ads to demonstrate effectiveness of quality storytelling. Very creative and inspiring !
Helen N.
United Kingdom of Great Britain and Northern Ireland
It was really interesting in showing how important stories are and how powerful the skill of being a good storyteller is.
Vijay S.
United Arab Emirates
Very very good.
Iván R.
Mexico
A course with great examples and inspiring ideas
Ivan M.
United Kingdom of Great Britain and Northern Ireland
Storytelling course. Useful items
Jade H.
Australia
Fantastic course, with a lot of great examples to get the imagination firing
Cynthia V.
France
A rich, fun and interesting program that includes a wide range of theory, articles, voice from the experts, and hyper interesting examples from the industry.
ANDRES S.
Ecuador
EXTRAORDINARY The course was well thought. The content ideal.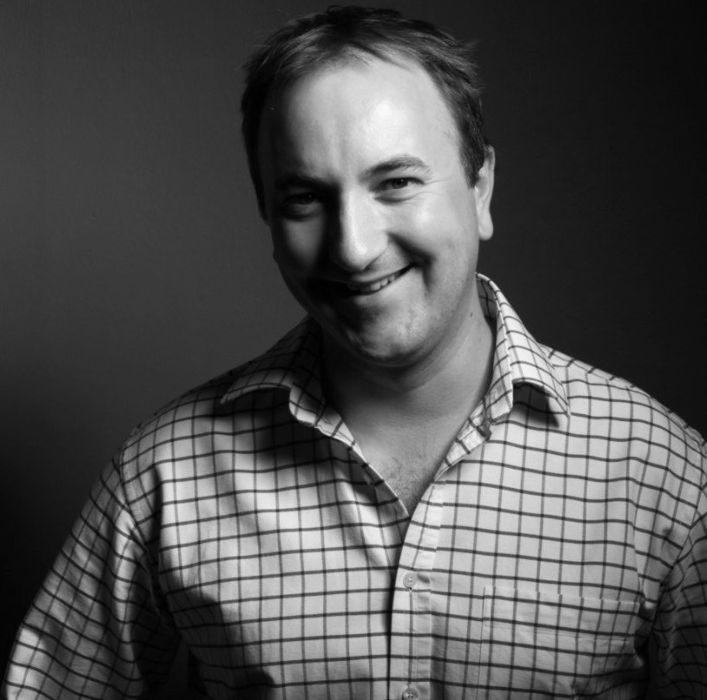 Chris R.
United Kingdom of Great Britain and Northern Ireland
Never knew how handy learning storytelling would be. This one was super easy to go through and understand + loved the case studies!
Faizaan R.
Saudi Arabia
High level - but with some good insights.
Merle B.
South Africa
I found the course informative and highly relatable for anyone interested in learning about Storytelling. The course was well researched and all the references shared provided everything you need to make online studying easily accessible.
Vaquas A.
United Arab Emirates
Unimaginatively Intriguing, mesmerizing & emotive journey
Kevin B.
United States of America
A great way to learn the thinking behind award-winning work. I think the class might also be useful for someone considering doing other forms of creative writing (like screenplays) because it gives a good grounding in character development.
Yi-Jun I.
Singapore
While I was taught storytelling in my higher education, the references, links, and ad examples were enlightening. Bite-sized chapters allowed me to take a break to mull over what has been refreshed are a strong plus.
Eng K.
Singapore
Fantastic course. The format is effective for learning.
José S.
Portugal
Great course! Truly useful approaches and tips that unveil the science behind the creative copywriting process.
Yvonne M.
Kenya
Loved the course and award winning examples that came with it. Good links to widen reading as well. 10/10 would recommend. Oh, plus you actually have real humans responding to you 😂not some automated response
Max W.
United States of America
Do it!
Sean B.
South Africa
A brilliantly structured course that is filled with inspirational case studies that are on point and super relevant. This course is perfect for anyone wanting to delve a little deeper into the topic of storytelling. So often we assume our knowledge of storytelling is intuitive but this course presents numerous ways to rethink this age-old skill and has taught me clear methods to demystify the art and approach it a more repeatable manner.
Matteo G.
Italy
The mix of video, text and links for further info make the course easy and enjoyable to follow. I feel it very "on subject" and practical.
Nyi M.
Myanmar
It is very resourceful
Antonio R.
Spain
Just for the audiovisual examples it offers, the course is worth it.
Sweta M.
India
This is an interesting course for Marketers. Learnt about the art of Story telling and also the science behind it. This will definitely help me in creating better communication for my Brand.
Jide O.
Nigeria
Great and very interactive course design.
Yagna A.
India
Very comprehensive, not preachy but very practical in enabling the art of storytelling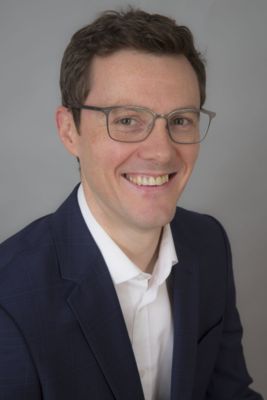 Derek M.
United Kingdom of Great Britain and Northern Ireland
Great practical course with really good examples.
James N.
United States of America
An overall fantastic class that builds and builds from lesson to lesson. By the time you are finished, you have an amazing tool kit of storytelling knowledge.
Elena V.
Romania
It is great to find inspiration, valuable insights, and the basic principles. I loved the examples and videos!
antal b.
Netherlands
a great way to find out how storytelling can make an impact with the target audience
Paige N.
South Africa
This course was AMAZING
Uygar K.
United Kingdom of Great Britain and Northern Ireland
Amazing